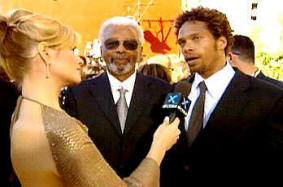 Washington music venues Web of Night and The Phantasm have banded together with numerous local and national artisans and acts to present a summer spectacular, all-day and night event, the proceeds of which will be donated to support DC charitable organizations.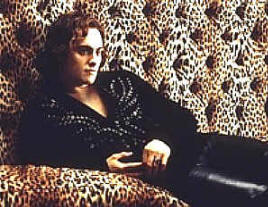 ---
Co-hosted by Sean Brennan of the Phantasm, and MC Nomad of NSA Productions from Web of Night, this event brings together performers from a wide variety of genres and venues, all in the name of one common cause; giving back something to the City that gave many of them fame and fortune, or at least a welcome from numerous fans.
Brennan, Nomad, and many of the other personalities helping put the event together, acknowledge that while Washington is a wonderful city to live in and be a part of, it is also becoming increasingly troubled in recent months. Crime of all types appears to be on the rise, and they feel that a lot of it comes from lack; lack of money, lack of material needs, lack of education, lack of health care, lack of self-esteem, lack of stability, relationship, family and community.
The economic downturn persists. Federal funding for people who are homeless is still stuck at 1999 levels and unlikely to rise. City officials are not offering any new initiatives or resources to combat homelessness and domestic violence. The local United Way will need at least a year or two to build funding back up to the levels it enjoyed before management concerns turned off thousands of donors. Yet more people in our city are in need of services they can't get any other way, than ever before.
---
The team has targeted several charities with one primary criteria; they must be DC Metro area organizations directly uplifting DC Metro area residents. The following groups were selected to receive portions of the proceeds of the event (amounts to be determined by percentages of profit after expenses):
[1] FOR LOVE OF CHILDREN: For Love of Children (FLOC) is a 501(c)(3) nonprofit organization that has been protecting children, motivating youth and strengthening families in Washington, DC since its founding in 1965. FLOC has worked with thousands of Washington, DC's most vulnerable children and families. Our mission is to transform by example and partnership society's response to child abuse, homelessness and educational failure so that children are protected and nurtured, homeless families are financially stable and housed, and high-risk teens are prepared to be responsible and successful adults. FLOC's vision is a city and a world in which every child is valued by its family, school, and community. For Love of Children serves hundreds of high-risk children in Washington, DC each year with a special emphasis on those from the Shaw section of the city.
---
[2] SOME - SO OTHERS MIGHT EAT: SOME (So Others Might Eat), is an interfaith, community-based organization that exists to help the poor and homeless of our nation's capital. We meet the immediate daily needs of the people we serve with food, clothing, and health care. We help break the cycle of homelessness by offering affordable housing, job training, addictions treatment, counseling, and services for the elderly and people with mental illness. Each day, SOME is restoring hope and dignity one person at a time.
---
[3] HOUSE OF RUTH: Every day House of Ruth serves 500 women and children at our 12 locations throughout the District of Columbia. Over the course of a year, we will work closely with 1,500 individuals, helping them make major, positive changes in their lives.
---
[4] CAPITOL AREA FOOD BANK: The Capital Area Food Bank is the largest public, non-profit food and nutrition education resource in the Metro Area. Through our network of more than 750 member feeding programs, each year we distribute millions of pounds of food to the community and educate thousands of local residents on hunger, poverty and nutrition issues.
---
[5] DISTRICT OF COLUMBIA COLLEGE ACCESS PROGRAM (DCCAP): The District of Columbia College Access Program (DC-CAP), a non-profit organization funded by Washington-area companies and foundations, encourages and enables DC public high school students to enter and graduate from college. With corporate and foundation support, DC-CAP provides assistance to those students who might otherwise never have the opportunity to attend and graduate from college.
---
[6] : The one exception of DC Charities for DC people was made in deference to one of our valued performers here tonight.
---
[NB: The charities listed above actually exist. Their appearance here is a fictitious portrayal using publicly known entities as example. No disrespect to their actual work is intended.]
---
Bartending Staff will include Jane Smith (formerly of Capital Hill Country Club & The 11th Hour Lounge), and Jason MacGrey from The Web.
Also on Hospitality Staff is Abercrombie & Fitch model Jaymes Lovier, though we regret to announce that Mr. Lovier will be wearing pants for this event. Assisting Mr. Lovier are socialite Ashley Peterson and adult entertainer Sylvia Saint.
On Security will be Georgetown Football Star Robbie Jones and Blade Jefferson, Security for "Rabble".
---
Vendors include Allison Millington Photography, Clear Skies Charter Flights, Dangerous Visions Occult Books, Paul's Auto Customizations, S & T Custom Bike Works, and Touch of Peace Yoga.
---
Donations already committed to this event are as follows:
Chastity Foxxx -- $10,000

Aesik Baird - $3,000

Adam Joseph -- $1,000

Clear Skies Charter Flights -- $100 and one local flight/aerial tour of DC to Auction - Auctioned for $3250

Paul's Auto Customizations -- 1 vehicle customization to Auction

S & T Custom Bike Works -- 1 motorcycle customization to Auction

Donovan Bryce -- Resume, web-building or computer tech services, for Auction

ANONYMOUS DONOR -- A matched set of very high-quality custom Japanese swords: Katana (long sword), wakizashi (short sword) and tanto (dagger), Hand forged, with all accessories and display rack, for Auction. (DC Residents are responsible for any legal permits needed for ownership)
---
The event itself will be all day Saturday, July 31st, at Web of Night. The first act will begin at 2 p.m. and the event runs until 2 a.m. Tickets will be $25.00 for general admission to all events. All-Day Parking is $10.00 in the secured lot. One-day VIP passes are available for $50 for second floor balcony, $100 for second floor center ledge, and $250 for third floor center ledge with dedicated bar. Additional donations are of course always welcome, and can be made through any Web staff or event staff member. Money donated qualified for a 501(c)(3) tax-exempt status deduction to the donor. Donors who wish to give anonymously will be allowed to do so and given a generic receipt for their tax records.
Tickets for the event are available at both Ticketron and Ticketmaster outlets, online at webofnight.com, at the Box offices of both the Web and the Phantasm, and at the door.
MUSICIANS & OTHER PERFORMING ARTISTS LINEUP: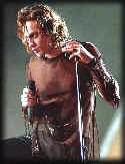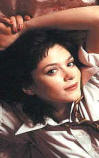 Sean Brennan, DJ MiniMe [1]/[2]
[Sean will be appearing with a couple of surprise guests!]
---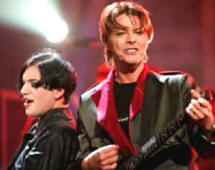 Loki, Goth-Rock Musician, winner of several Grammies & MTV Video Music Awards
---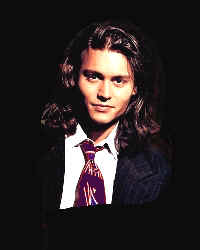 M. Louis Delacourt, Pianist and Vocalist
---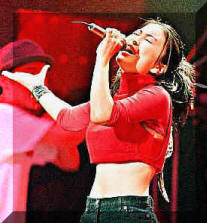 Aki Oshii, Broadway Vocalist & Dancer
---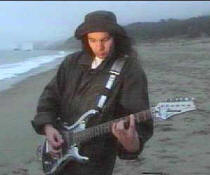 Jorsca Loupyn, Guitarist
---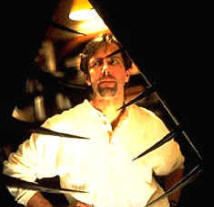 Professor Aephestus, Stage Magician & Mentalist
---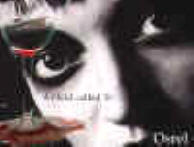 Osrel, Violinist
---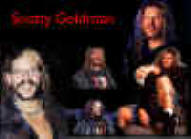 Scotty Goldman, Poet
---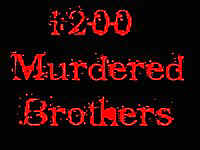 Kareem "Sultan Homicide" Oakley & 1200 Murdered Brothers featuring Rickety-B -- Rap Artists
---
Deep Reign (Local Grunge Band)
================
And surprise guest,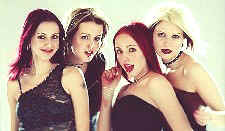 Lady Helen "Ripple" Fairfield's former Rock/Punk all-girl band, Box O'Rocks, has reunited especially for this occasion.
---
Following his live performance, violin virtuoso Sean Brennan will be auctioning off the very violin he will have just played that night.