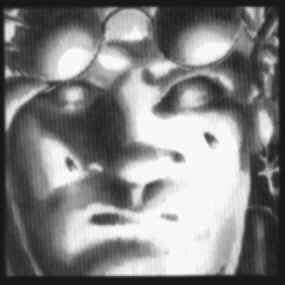 RED LIST: Ferox (Kindred)
The creature known only as Ferox is wanted by the Camarilla for his continued campaign of destruction against the Nosferatu and Ventrue Clans. It is rumored that he has an ancient tie to the Tremere Clan, though the Nosferatu have cried for his blood for so long that they are the clan to give Trophy for this creature's head. Rumors abound of this creature's existence. Some say he is a demon spawned by the Baali, others claim he is simply a Gargoyle that escaped the Tremere's clutches many years ago.
---
Ferox <8th Gen> (:13th century) Progeny of Rocia. Was a Celt from Britain. Ghoul of the Brujah, then of the Ventrue. Unbondable. True Faith. Freed the gargoyles and was embraced in return. He is 7th on the Red List. [KmW, pp. 51-55]
---
Allegiance: Gargoyles
Notable Disciplines: Visceratika
Preferred Weapons: His evil nature
Feeding Habits: Priests and nuns
Last Known Location: Rome
Aliases: None
Trophy Clan: Nosferatu
---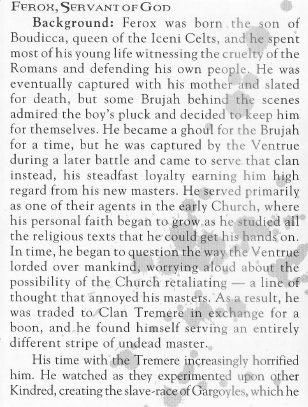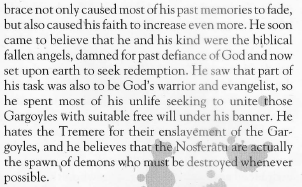 This character will not be recognizable by anyone
except PC's with CAM LORE 4+
or an equivalent IC reason you should know him.
(which must already be on the sheet the ST's have on file for you).
---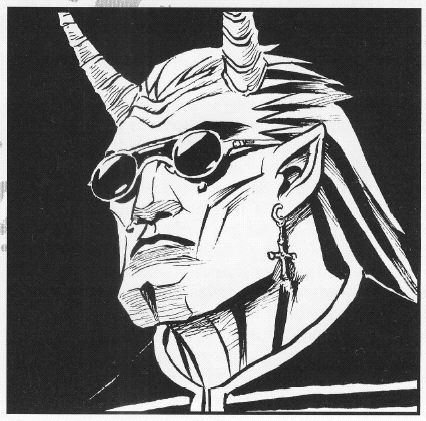 ---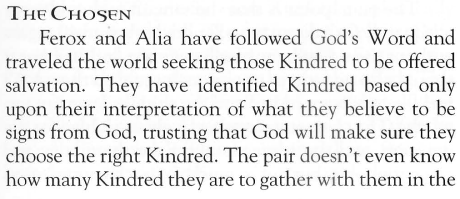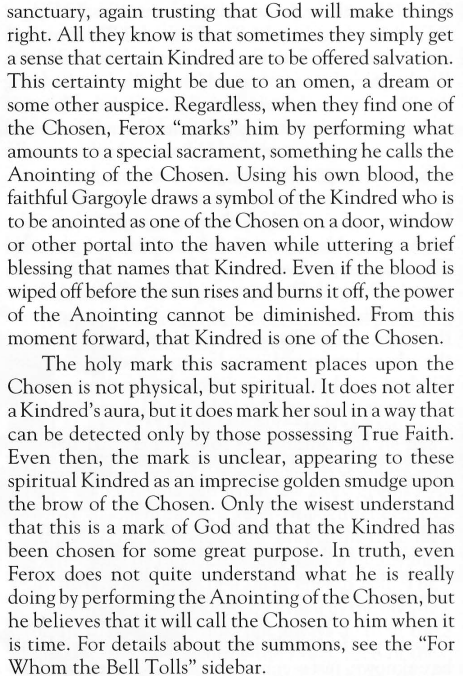 ---
Most graphics and data on this page are White Wolf property and only used to correctly represent stock NPC's from their game system, and interpret & present them to players in our Chronicle.
If credited incorrectly simply inform the storytellers and we'll take care of it.
---
All Gaming Sourcebooks & Materials for this campaign are
© 1990-2004 White Wolf Publishing, Inc. All rights reserved.