1. The outside of the original building.

2. Entrance
3. Main Foyer

4. Foyer, past the Bouncer's Station.

5. Main Lounge (viewed straight/right as you enter)

6. Balcony

7. Balcony
(upper view)

8. The Bar
(viewed immediately right as you enter the club)

Though the original 11th Hour Lounge was destroyed, her memory lives on in the minds and hearts of those who linger within the bowels of DC's little corner of the World of Darkness. As tribute, we have retained the original Lounge visual tour here (left and right blue columns).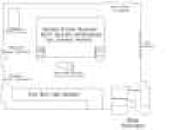 Floorplan of the inside of the original 11th Hour Lounge.
[click picture for enlarged view]
---
"AT YOUR SERVICE" CONCIERGERIE:
In her place, the structure was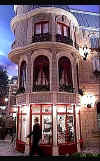 painstakingly recreated, and now houses the executive conciergerie, "At Your Service." At Your Service is a provider of any of a collection of myriad services that assist the busy executive, businessperson or political person with day to day errands and needs that a hectic and often well-traveled lifestyle, both for work and pleasure, does not leave time to accomplish as we might wish.
Among the varied and ever-updating services that AYS provides are: dry-cleaning, ticket purchases, limousine rentals, gift purchases, realtor services, notary public, grooming services, personal shoppers, massage, cell-phone rentals, translators, tour guides, and more. New services are added all the time, often at clients' requests.
---

One of the featured service providers of AYS is "Kulturniy--A Russian Spa and Bath", located on the periphery of Adams Morgan. Kulturniy is Russian for "Cultured/Civilized," and this authentic Russian-styled spa is a little oasis of Russian culture to help clients invigorate and relax. One hour is $90, 1.5 hours is $125. For an appointment, please see the AYS Concierge On Duty.
---
A big welcome to our newest addition to the AYS roster, "Touch of Peace" Yoga Classes.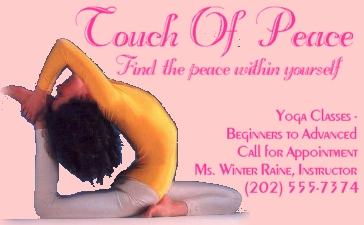 ---
The World of Darkness © 1990-2004 White Wolf Publishing, Inc. All rights reserved.
9. Another view of the Bar (view standing at Foyer doors)
10. The large cordoned-off table in back (permanently reserved).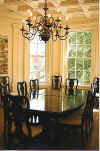 11. The Patio off the French doors. (Enclosed)

12. Garden grotto outside in the Patio area.

13. The Patio Fountain and brick wall.

14. View of the Fountain, leaving the Patio doors to come outside.