The Hush Piano Bar & Nightclub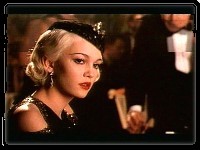 Welcome to "The Hush," a Jazz and Blues Piano Bar located along Canal Street along the Southwestern Waterfront in Georgetown. The entrance is a lower level of stairs off a row house club just a few doors down from Blues Alley.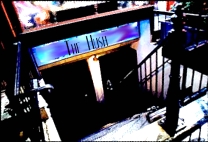 ---
A less flamboyant and more intimate, but otherwise, similar venue to The Phantasm in Northwest, The Hush brings you fine dining and music every evening until 1 a.m.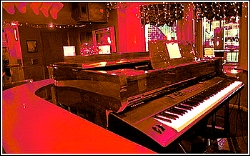 As you enter, there is a piano bar to the left of the entrance, segueing into the actual bar proper. In between sets, various artists entertain the guests with old favorites and renditions of familiar newer tunes, done in the Jazz, Blues or R&B Style.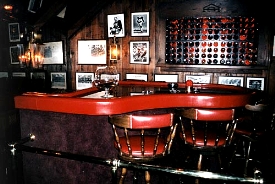 ---
The Hush is an intimate, "large coffee-house" type of atmosphere, the audience seated casually around the room, as well as quite near the informal but well-equipped stage.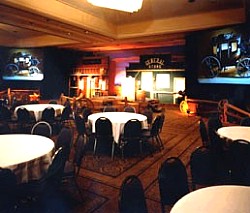 Patrons of The Hush have numerous tables to choose from, bar seating, or an intimate free-formed "rec room" styled area near the left back by the restrooms.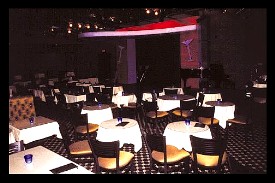 ---
The Hush serves a full menu up until 10 p.m., then bar snacks until 12:30 when the kitchen closes.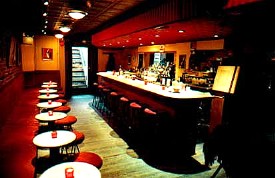 Last call is at 1 a.m. and the club shuts down completely by 2 a.m.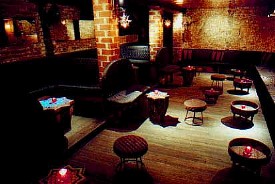 ---
The Hush provides a variety of bands and solo acts, including spoken word and comedy shows on occasion.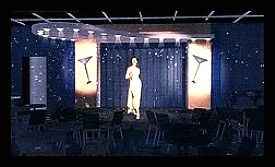 Primarily, the venue concentrates on Blues, Jazz, R&B, Soul and Torch Song repetoires.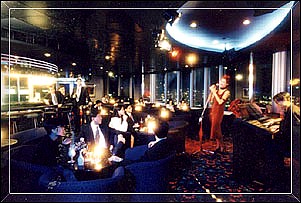 ---
JAVA SCRIPT
People going "HUSH:"