GREAT FALLS, VA
Great Falls Realty
Great Falls Park
Great Falls Citizens Assn.
LANGLEY, VA
The Langley School
The Madeira School
Central Intelligence Agency
Hickory Hill (Kennedy Home in McLean, VA)
---
GREAT FALLS:
"Great Falls Park is located just 14 miles west of Washington D.C. where the Potomac river dramatically plunges 76 feet in less than a mile stretch. The 800 acre park straddles both the Maryland and Virginia sides of the falls. Ruins of the old Patowmack Canal along the Virginia side and the C & O Canal on the Maryland side are also located in Great Falls Park."




"Romeo's Ladder"


Welcome to IceFalcon's Virginia estate, Derry On Langley, within the 11th Hour / DC By Night WOD Game.

We won't cover all the details of the layout of the property, as that information truly should be earned in RP. But we will cover some things that have come up often enough that they may be considered something of common knowledge amongst the oldest regulars in the story. Derry on Langley is not easily found by casual searching, nor easily compromised. So please do not assume your characters would just find it; nor should they do so, that they could just enter it unharmed.

Derry On Langley is a 100 acre, heavily wooded country estate located in Great Falls, Virginia, approximately 15 miles west of Washington DC heading towards the Northern Neck of Virginia. This is the most exclusive area of Fairfax County. Diplomats, professional athletes, CEO's, foreign royalty, doctors, attorneys, and old money landed gentry are your typical neighbors here. The average median income is $130,677 (nearly double the remainder of the county's average). 7/8ths of the population graduated high school, and 3/4ths graduated college or grad school.

One would not be walking down a sidewalk in this neighborhood; there really are few, none in many areas. The roads are mostly old, two-lanes, windy, ditched with no pull-off areas, and lots of trees and foliage blocking views of the homes here, as most residents value their privacy highly. You would not be riding a horse or otherwise messing around in nearby woods. There are no nearby woods that aren't private property owned by either rich people with attitudes, or the government, most likely the CIA. There are public parks (the Falls), but they are a drive away from the house, not a walk. There is little shopping; that is done in other towns due to ferociously guarded zoning laws here.
---
MAP SHOWING GREAT FALLS RELATIVE TO OTHER KEY POINTS IN THE AREA: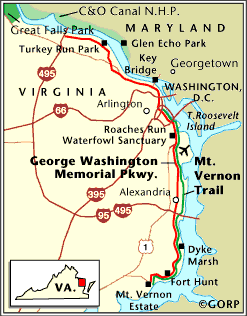 ---
GUEST HOUSE ("THE CABIN"):

Front View

Back View
The Grand Tour:

Below are some pictures of various parts of the estate. The bulk of the estate is surrounded by thick woods, inaccessible except by neighbors, so all information here is considered OOC unless you have valid RP logged justifying your knowledge of it.

In other words, you would not be able to just drive by and see all of it from the road. Aside from the fact that it's just interesting and neat to look at, I posted these pictures also to give players a better understanding of the layout, to avoid misunderstandings about what can and cannot be done to or on the property.

These pictures are representational and may not be 100% accurate, so please use them only as examples, not as gospel (as in trying to nitpick in RP based on what you see posted here).

THE ENTRANCE: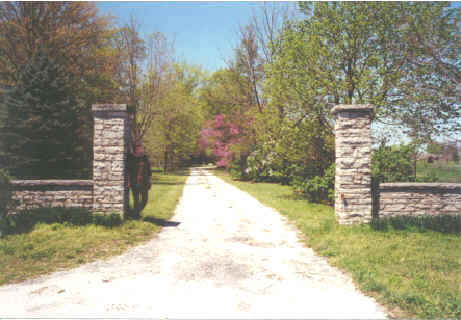 Example of circular driveway in front of the house (ignore smaller white house in background).
(click picture to enlarge)

Derry On Langley
(Yes, it's supposedly Victorian architecture, but I couldn't find a good pic for that. This is, however a very good example of the layout so I'm using it instead. CLICK TO ENLARGE)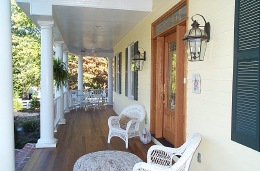 Front Porch (wrap around). There is a swing on the right (when you face the house) side.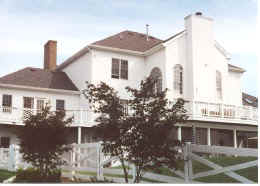 View from back of the house
(Again, this is representational only).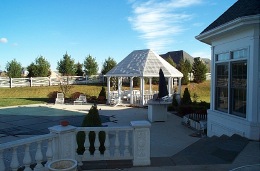 Back deck off the kitchen area.
MORE PICS:

Front Doors

Front Hall

Main Area (LR, etc.) (labelled)

View down to main level from other side of upstairs landing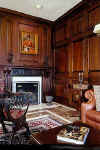 Living Room (L wall adjacent to DR)

Living Room (R Wall adjoining front wall and R of house)

Florida Room (off the Living Room)

Dining Room

Kitchen Area

Guest Room (left side of house off entrance hallway)

Basement/Rec Room

Master Bedroom