ANNAPOLIS NIGHTCLUB BRANCHES OUT TO WASHINGTON; NEW EDEN DC BREAKING GROUND

MIDTOWN -- TerraTech CEO Vander Soulridge is expanding his personal ventures by bringing his popular waterfront club in Annapolis, New Eden, to Washington, DC.
The McPherson Square location broke ground this week and should be completed by early December, 2007. The new Art Deco-inspired club will have a lot of design similarities in theme to the Annapolis Club, but will be downtown instead of a waterfront facility.
---
WASHINGTON WAXWORKS WELCOMED
NORTHWEST -- Coming this fall, Madame Tussaud's will open its latest wax museum in downtown DC. The museum, known for its life-like wax interpretations of A-listers, plans to open its doors in the historic Woodward & Lothrop building at the corner of 10th and F Streets.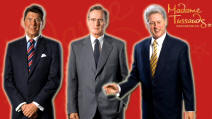 Among the featured cast of characters: Abraham Lincoln, Duke Ellington, Bill and Hillary Clinton and Al Gore, plus pop icons like Beyoncé and Angelina Jolie.
As you might expect, Madame Tussaud's Washington, DC will feature interactive exhibitions relating to the history of the city and seminal documents like the U.S. Constitution and the Declaration of Independence. Visitors can also pose for pictures in a replica of the Oval Office. The $16 million, 27,000 square-foot project is expected to open in October 2007.
http://www.madametussaudsdc.com/

---
Adams Morgan Day 2007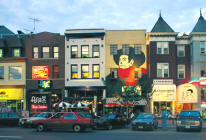 NORTHWEST -- This day-long celebration of music, food, performances and family-friendly activities spotlights one of the District's most colorful neighborhoods. Successful 29th year! Showcased diverse arts, dance, food, crafts and live music. Sunday, Sept. 9, Noon - 7 pm
http://www.ammainstreet.org/news.htm
---
WASHINGTON STAR-NEWS CHIEF EDITOR LAURA BAUER GIVES BIRTH TO TWINS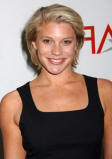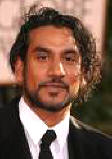 MIDTOWN -- Washington Star-News Editor-In-Chief Laura Bauer and her partner Jesadan bel Ackesh, translator for the Embassy of India, announce the birth of twins Sesha, a daughter (first born), and Suresh, a son.
Bauer, a Texas native, went into early labor in a local coffee shop and was rushed to George Washington University Hospital on 21st Street. Mother and children are both doing well and will be discharged soon. We here at the Star-News wish Editor Bauer and her new family all the best.
---
---
POLICE NEWS
---
LOCAL MECHANIC CARJACKED AND SHOT; FINALLY IDENTIFIED
ARLINGTON, VA -- Nearly a month ago, Southeast DC mechanic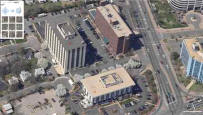 Francesca Torquemada was allegedly carjacked, shot three times and left to die in the street, where Arlington County police found her bleeding profusely and transported her to Arlington Hospital Intensive Care Unit.
Torquemada was admitted with no identifying paperwork at that time, and tracing her fingerprints did not turn up anything as she had no criminal history and no prior government jobs.
Torquemada remained comatose for nearly a week, and when she awakened, was suffering from amnesia. Only after relatives finally pieced together enough clues to call the Hospital, was a positive identification made.
The 1987 Buick Regal that was stolen from her was the subject of a break-in to the Arlington police impound last month.
She remained in ICU under guard after Arlington County Police determined that the attack may have

been done by members of MS-13 (Mara Salvatrucha), a Salvadoran based gang that has heavy ties to the suburbs of Northern Virginia. There were concerns that gang members would attempt to breech the Hospital to finish Torquemada off, as she was a witness to the crime.
Attacks of this nature are often performed as rites of passage or challenges from other gang members. Federal authorities are conducting a nationwide crackdown against the Latino street gang, involved in murder, drug smuggling and human trafficking. More than 100 members of the gang have been arrested in six U.S. cities, and it's believed there are more than 50,000 MS-13 members in the United States alone. MS-13's primary rival in the U. S. is La Mara 18 (also known as Mara-18, M-18 or MS-18), created in Los Angeles, California in the 1980's.
The origins of the name are unclear. There are various possible explanations for the name Mara Salvatrucha. Some sources state the gang is named for La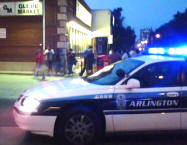 Mara, a street in San Salvador, and the Salvatrucha guerrillas who fought in El Salvador's bloody civil war. Additionally, the word mara means gang in Caliche and is taken from marabunta, the name of a fierce type of ant. "Salvatrucha" is a portmanteau of Salvadoran and trucha, a Caliche word for being alert, usually entailing preparedness for crime or abuse from police. Mara Salvatrucha is also commonly translated as Salvadoran Gang. It could mean any of these, or even all of them.
Details of her attack were withheld from the press until Torquemada could be released to the custody of out of town relatives, until such time as she is called to testify against her assailants, as of yet unapprehended.
---
Witness Tells Court About Gang Rape in MS-13 Trial

By Ruben Castaneda, Washington Post Staff Writer
PRINCE GEORGES COUNTY, MD -- The petite young woman was a 16-year-old Laurel High School student three years ago when she decided to skip classes one day to join two other girls at a party at a Hyattsville apartment.
At the party, she said, Oscar Ramos "Casper" Velasquez took her into a bedroom, where he kissed her and told her that if she didn't have sex with him, as many as 15 other teenagers and young men at the gathering would have sex with her.
When she resisted, two more young men entered the room, the woman told jurors yesterday in federal court. One man threw her on the bed and choked her, the other held down her arms and "Oscar pulled out a gun," she testified. "He put it to my head, and he said if I didn't shut up, he was going to kill me," the woman told jurors.
Eight men raped her, the 19-year-old woman said. Two assaulted her simultaneously. Outside the room, she said, she heard one man say, "Five minutes each."
The graphic testimony about the May 12, 2003, assault was given in U.S. District Court in Greenbelt, where Velasquez, 21, of Baltimore, and Edgard Alberto "Pony" Ayala, 28, of Suitland, are on trial on federal racketeering charges.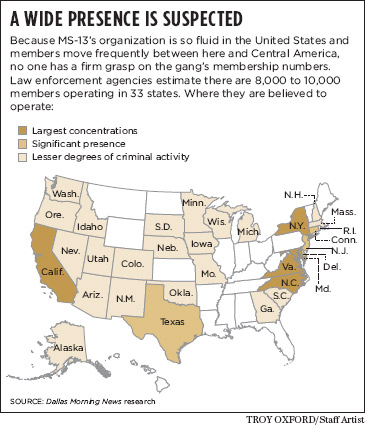 They are the first two of 19 alleged members of Mara Salvatrucha, also known as MS-13, who are to be tried under the federal RICO law. In an indictment handed up last year, and in two later indictments, federal prosecutors say that the gang conspired to commit murder, rape and other crimes.
The young woman's appearance represented the first direct testimony about violence allegedly committed by MS-13 members. Prosecutors say she is one of two teenage girls sexually assaulted at the Hyattsville party.
During nearly three hours on the witness stand, the woman, a Salvadoran immigrant, maintained her poise as she testified through a translator. She did not appear to look at Velasquez, seated about 20 feet away.
The Washington Star-News does not identify victims of sexual assault without their consent.
Under direct examination by Assistant U.S. Attorney Sandra Wilkinson, the woman said that after Velasquez threatened her with the gun, another man came in and threatened her with a stick. As she continued to cry and plead to be left alone, yet another man came into the room and said, "I'll go first," she said.
The other four left the room, and the new man raped her, the woman testified. Outside the room, she could hear teenagers and young men hollering and laughing.
The woman said she tried to get dressed between attacks.
Eventually, 10 men entered the room, but two did not rape her, the woman said. She testified that Velasquez did not sexually assault her.
Some of the attackers used condoms, she said. Eventually, a man came into the room and picked up the used condoms.
Asked by Wilkinson how the assault made her feel, the woman said, "Weak, in pain. Lost. Bad."
The woman said she heard one of the other girls yelling, just before all the men and teenagers in the apartment ran away. The woman said she got dressed and went outside, where she used the cell phone of a neighbor to call 911 and report that she had been raped.
Federal prosecutors also called to the witness stand a Los Angeles police detective who testified about the origins of MS-13 and a court translator who read her translations of letters written by gang members.
MS-13 members live by the motto "We kill, we rape, we control," a federal prosecutor said in her opening statement Tuesday.
Federal prosecutors say that MS-13 committed six homicides and four attempted homicides between April 2003 and June 2005 in suburban Maryland. Eight attacks were in Prince George's, two in Montgomery.
An indictment handed up last week charges that the gang was responsible for a seventh homicide, in Fairfax County in January 2005, when two MS-13 members allegedly fired into a group of youths sitting outside an apartment building. One man was killed, and two juveniles were wounded.
Ayala is accused of driving with fellow gang members to the Fairfax attack.

---
---
ADVICE COLUMN:
Monica Garrett
---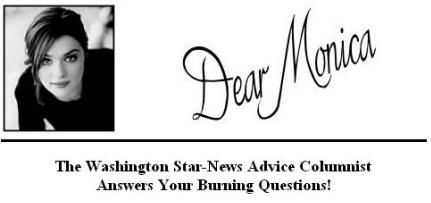 Congratulations to our Editor on the birth of her twins!
Dear Monica:

When I first got married, all I wanted out of life was love and a little security.
Now it's 25 years later and after having a spouse who loves me and some security (we're not loaded by any means), I'm finding myself wanting more.
I want to travel the world, move to a large city and make a lot of money doing what I love. I don't want to have to be home by 5:30 p.m. to make dinner for my spouse. (Our kids are grown and out of the house.)
I know all of this is selfish, and I feel a tremendous amount of guilt for feeling this way.
I have big goals and ambitions, while my spouse loves staying home every night and is looking forward to retiring and staying in our small town. What I wanted 25 years ago isn't the same thing I want now.
I don't really want to go to a marriage counselor because I'm not sure I want to stay married. I love my spouse but feel my life is being stifled if I stay where I am, and I get depressed over the situation.
Do a lot of marriages go through this? You're a voracious reader -- do you have any books you'd recommend I read? I read "Eat Pray Love," but that only made me feel more confused.
What do you suggest?

-- Confused After 25 Years


Dear Confused:

You are facing a classic midlife crisis, hungry for experiences you're afraid you'll never have. But you don't have to leave your life completely and travel the world, the way Elizabeth Gilbert did in "Eat Pray Love." You can and should get your feet wet by trying to meet your goals in smaller ways.
You don't say whether you've shared your big-city dreams with your husband, but you should. He deserves the opportunity to work out some sort of compromise with you.
It's hard work to overcome discontent, but it helps if you break down your largest issues into smaller parts. A therapist could help you with this. You might also read "The Book of Secrets: Unlocking the Hidden Dimensions of Your Life," by Deepak Chopra (2005, Three Rivers Press). Chopra's book might inspire you to fashion your own life's adventure -- rather than read about someone else's.
---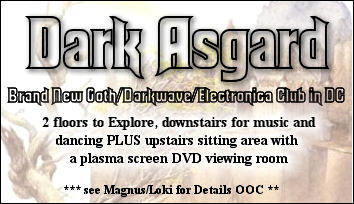 'Goldilocks' found asleep at Washington State home

CENTRALIA, Wash. - A "Goldilocks" was found sleeping in a Chehalis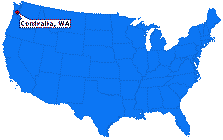 home. Deputy Police Chief Randy Kaut said when the family woke up Wednesday they found an 18-year-old stranger asleep in a bed.
When they awoke the woman she said a friend named Jeremy had dropped her off and told her it would be OK to sleep there. While that was just right for her it was more than the family could bear. They don't know anyone named Jeremy.
There was nothing taken from the home — no missing porridge. Police gave the Olympia woman a ticket for trespassing.
___

Information from: KITI-AM

---
Nine-year-olds plotted to tie up, hurt teacher
(Writing by Matthew Bigg; editing by Jane Sutton and David Storey)
ATLANTA (Reuters) - Nine-year-olds at a school in the U.S. state of Georgia brought a broken steak knife, handcuffs and electrical tape to school in a plot to injure their teacher, authorities said on Tuesday.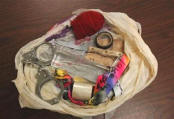 Teachers at Center Elementary School in Waycross, Georgia, uncovered the plot on Friday when a pupil reported that a child in the third grade had brought a weapon into the school. "The plan was to handcuff the teacher, put tape over her mouth and hit her over the head with the paperweight and possibly cut her," said Lt. Duane Caswell of Waycross police, adding that some students said the knife was simply there to cut the tape. "It was a rather elaborate scheme for children of that age," he said.
The students spent a week planning the attack and planned to carry it out on the day they were caught, Caswell said.
Nine pupils in the grade, most of whom were 9 years old, have been disciplined and some were given long-term suspensions, said Theresa Martin, spokeswoman for the Ware County school district in the southeastern part of the state.
Caswell said police were also planning to charge three of the children in the juvenile court system with conspiracy to commit aggravated assault and possession of a weapon on a school property.

---
---
INTERNATIONAL NEWS
---
Researchers Pinpoint Brain's Sarcasm Sensor
Without it, snappy comments are a mystery.
By Randy Dotinga, HealthDay Reporter
Haifa, Israel (HealthDay News) -- Oh yeah, right!
No, it's true -- many of you don't go a day without dishing out several doses of sarcasm. But some brain-damaged people can't comprehend sarcasm, and Israeli researchers think it's because a specific brain region has gone dark.
The region, according to the researchers, handles the task of detecting hidden meaning, a crucial component of sarcasm. If that part of the brain is out of commission, the irony doesn't come through, the scientists report in the May issue of Neuropsychology.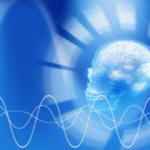 "People with prefrontal brain damage suffer from difficulties in understanding other people's mental states, and they lack empathy," said study co-author Simone Shamay-Tsoory, a researcher at the University of Haifa. "Therefore, they can't understand what the speaker really is talking about, and get only the literal meaning."
The findings, Shamay-Tsoory said, could help rehabilitation centers do a better job of helping brain-damaged patients adjust to the world and understand other people.
In their study, Shamay-Tsoory and her colleagues first enrolled 58 subjects -- 25 participants with prefrontal-lobe damage, 17 who were healthy and 16 who had damage to the posterior lobe of the brain.
Then they tested each person by exposing them to several "neutral" and sarcastic comments recorded by actors as part of a story. This "sarcasm meter" was designed to gauge how well the subjects could comprehend the unique kind of irony that is sarcasm.
For example, actors read phrases such as "don't work too hard" in both a neutral sense (meaning "you're a hard worker") and a sarcastic sense (meaning "you're a real slacker"). Each comment came in proper context as part of a story about, say, a worker who's sleeping or a worker who's grinding away at his job.
All the subjects understood the sarcasm except for those with damage to the prefrontal area, which is above the eye sockets and behind the forehead. And among those, people with damage to a specific area known as the ventromedial area had the most trouble deciphering sarcasm.
The researchers think lesions in several parts of the brain can contribute to an inability to understand sarcasm. But, they wrote, this particular area is important because it draws on your innate recognition of the emotions of other people -- empathy -- and past experiences to comprehend a speaker's intentions.
Brian Knutson, an assistant professor of neuroscience at Stanford University, said the findings make sense because the brain's cortex handles a variety of sophisticated tasks, and sarcasm could be on the list.
The findings also reflect a growing interest in how emotion is processed by the brain. "Emotion has not been a popular topic in science for a long time," because it's difficult to measure, he said, but things are changing.
---
Famous Atheist Now Believes in God
One of World's Leading Atheists Now Believes in God, More or Less, Based on Scientific Evidence

The Associated Press, London -- A British philosophy professor who has been a leading champion of atheism for more than a half-century has changed his mind. He now believes in God more or less based on scientific evidence, and says so on a video released Thursday.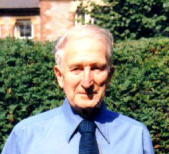 At age 81, after decades of insisting belief is a mistake, Antony Flew has concluded that some sort of intelligence or first cause must have created the universe. A super-intelligence is the only good explanation for the origin of life and the complexity of nature, Flew said in a telephone interview from England.
Flew said he's best labeled a deist like Thomas Jefferson, whose God was not actively involved in people's lives.
"I'm thinking of a God very different from the God of the Christian and far and away from the God of Islam, because both are depicted as omnipotent Oriental despots, cosmic Saddam Husseins," he said. "It could be a person in the sense of a being that has intelligence and a purpose, I suppose."
Flew first made his mark with the 1950 article "Theology and Falsification," based on a paper for the Socratic Club, a weekly Oxford religious forum led by writer and Christian thinker C.S. Lewis.
Over the years, Flew proclaimed the lack of evidence for God while teaching at Oxford, Aberdeen, Keele, and Reading universities in Britain, in visits to numerous U.S. and Canadian campuses and in books, articles, lectures and debates.
There was no one moment of change but a gradual conclusion over recent months for Flew, a spry man who still does not believe in an afterlife.
Yet biologists' investigation of DNA "has shown, by the almost unbelievable complexity of the arrangements which are needed to produce (life), that intelligence must have been involved," Flew says in the new video, "Has Science Discovered God?"
The video draws from a New York discussion last May organized by author Roy Abraham Varghese's Institute for Metascientific Research in Garland, Texas. Participants were Flew; Varghese; Israeli physicist Gerald Schroeder, an Orthodox Jew; and Roman Catholic philosopher John Haldane of Scotland's University of St. Andrews.
The first hint of Flew's turn was a letter to the August-September issue of Britain's Philosophy Now magazine. "It has become inordinately difficult even to begin to think about constructing a naturalistic theory of the evolution of that first reproducing organism," he wrote.
The letter commended arguments in Schroeder's "The Hidden Face of God" and "The Wonder of the World" by Varghese, an Eastern Rite Catholic layman.
This week, Flew finished writing the first formal account of his new outlook for the introduction to a new edition of his "God and Philosophy," scheduled for release next year by Prometheus Press.
Prometheus specializes in skeptical thought, but if his belief upsets people, well "that's too bad," Flew said. "My whole life has been guided by the principle of Plato's Socrates: Follow the evidence, wherever it leads."
Last week, Richard Carrier, a writer and Columbia University graduate student, posted new material based on correspondence with Flew on the atheistic www.infidels.org Web page. Carrier assured atheists that Flew accepts only a "minimal God" and believes in no afterlife.
Flew's "name and stature are big. Whenever you hear people talk about atheists, Flew always comes up," Carrier said. Still, when it comes to Flew's reversal, "apart from curiosity, I don't think it's like a big deal."
Flew told The Associated Press his current ideas have some similarity with American "intelligent design" theorists, who see evidence for a guiding force in the construction of the universe. He accepts Darwinian evolution but doubts it can explain the ultimate origins of life.
A Methodist minister's son, Flew became an atheist at 15.
Early in his career, he argued that no conceivable events could constitute proof against God for believers, so skeptics were right to wonder whether the concept of God meant anything at all.
Another landmark was his 1984 "The Presumption of Atheism," playing off the presumption of innocence in criminal law. Flew said the debate over God must begin by presuming atheism, putting the burden of proof on those arguing that God exists.

---
---
ENTERTAINMENT NEWS:
---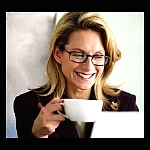 Entertainment and Gossip
From regular columnist
Kitty Whittier
---
Before I unsheathe my claws upon the city, I must stop a moment to appreciate the precious gift of life, and congratulate our Editor in Chief, Laura Bauer, and her significant other, Jesadan bel Ackesh from Embassy Row, on two very lovely brand spanking new twins. We look forward to your return, but not too soon! And bring pictures!
It seems as if Goths do occasionally get sunlight. Our favorite pale boy was seen with his SPF75 in tow, heading out to Annapolis with Barrister Barbie Felicity, for a day of sailing and canoodling on the water, followed by dinner and doting, no doubt. At least something in their relationship is smooth sailing, because it certainly doesn't seem to be them.
A bit tasteless of humor, perhaps. I blame my working environment. But we have noticed that rappers 50 Cent and Kanye West have both decided to release new albums on September 11th. You know, as if we don't already associate enough bombing with that date. I wouldn't know rap from wrapping paper, but I worry a little for 50 Cent. The boy can't even pronounce money correctly; how's he supposed to make any?
That's all I have, folks. Even my prey take vacations. Cheers!
---
---
CLASSIFIED ADS
---