Fatal Wounds Spell Out Ancient Text
BALTIMORE, MARYLAND —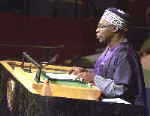 Visiting Nigerian Bishop Jude Bankole Kuti collapsed today in the middle of a speech to local faith groups. Kuti died minutes after paramedics discovered multiple lacerations on his skin, carvings of Aramaic, Greek and Hebrew phrases. Six members of the audience reportedly suffered similar but non-lethal wounds. Four fled the scene. Linguists summoned by the city's medical examiners have translated the phrases into fragments of Gnostic scripture dating from the 1st to 5th centuries AD. The most common injury reads: "What binds me has been slain/and what turns me about has been overcome/and my desire has been ended/and ignorance has died."
---
BETHESDA, MARYLAND -- FOXXX AIMS TO WOO WASHINGTON... CLOTHED -- Adult film entertainer, erotic

photographer and nightclub owner Chastity Foxxx has announced that she plans to step out of the bedchamber and into Chambers one day, setting her sights on a run for political office. Foxxx is currently in talks with the former Natural Law Party, now merged into the U. S. Peace Government.
The US Peace Government is the US affiliate of the Global Country of World Peace. Founded by His Holiness Maharishi Mahesh Yogi (inventor of Transcendental Meditation®) in October 2002, the Global Country of World Peace is a country without borders, designed to be a home for peace-loving people everywhere. The closest offices currently open for the US Peace Government are at the Maharishi Peace Palace in Bethesda, Maryland.

Foxxx's endeavor is actually not so unique.
[1] "Porn queen Dolly Buster wants to branch out into politics and become a Euro MP. The Czech-born star, whose real name is Katja-Nora Bochnickova, says she wants to stand as a candidate for the European Parliament.
[2] Ilona Staller was an Italian porn star, known as Cicciolina ("Cuddles"). In 1987 she was elected to Parliament in Italy as the candidate of the libertarian Partito Radicale, and served five years, advocating "absolute sexual freedom including the right to sex in prisons." In 1991, she "offered to have sex with both George Bush Sr. and Sadaam Hussein to prevent the impending Gulf War."
[3] Mary Carey (not Mariah) became the first active porn star to campaign for a high office in the US Government when she ran for Governor of California in 2003 - against other "political luminaries" such as Arnold Schwarzenegger and Gary Coleman. Mary Carey finished in the top 10 with over 10,000 votes!
[4] Prospective candidates for Governor of California in 2003 also included Hustler magazine publisher and self-described "smut peddler'' Larry Flynt
http://www.natural-law.org/platform/index.html
http://www.uspeacegovernment.org/index.html
http://www.va-natural-law.org/
http://www.mvc-bethesda.org/index.php
---
NORTHEAST -- POLITICAL NEWCOMER BAIRD MAKING STRIDES -- The offices of

many Senators are swirling with praise of a new figure on the forefront of the political world. This man is none other than Aesik (pronounced Isaac) Baird.
Hailed as the "leader of a new generation" by Senate Minority Leader Tom Daschle (D-South Dakota); when asking other Democratic officials, many have heaped praises upon Mr. Baird from his reputation within the Party, where Aesik currently serves as the Director of the Democratic Parties Community Outreach Program, a program set up and designed to promote community volunteers and activism, in the election city and on bills that might pass through state legislatures and Congress.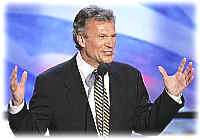 Other officials such as Virginia Governor Mark Warner (D), Senator Hillary Clinton (D-New York) and Assistant Minority Leader Harry Reid (D – Nevada) concur that Baird does have a promising future ahead of him that could potentially take him all the way to the White House one day.
When the Post spoke with Mr. Baird about this sudden praise among the country's most influential leaders, all he had to say is, "I'm rather embarrassed by all this sudden attention being thrust upon me; appreciative of the praise. The belief that others think that I can and will excel in the world of politics is a great joy in my life, and that I can only hope that I do not fail them." When asked whether or not he will seek election to office, he did comment that he has been possibly eyeing one of the Congress seats that might open up here in the next year or two in the state he currently lives in, Virginia.
In the light of this resurgence to the public eye, Aesik was spotted in Boston, attending the Democratic National Convention, accompanied regularly to numerous social events by NASCAR female rookie Francesca Torquemada of Prince George's County, Maryland.
The two had also been spotted together recently in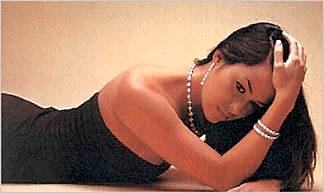 Oregon, on the campaign trail, where Aesik is heading up the region to ensure a Democratic victory in the northwest. When asked about his relationship with "Torque," all he had to say was that he was very happy with whom he has been spending his time with, and made no further comments upon the nature of their relationship.
In due time, we will all learn where Aesik's career will take him, whether it be to the halls of Congress, or all the way to the White House.
-- Roger Klemmeth
Washington Post Political Correspondent
---
---
POLICE BEAT
---
NORTHWEST -- WHITTIER UNDERGOING INTENSIVE REHAB, JOB TALKS -- Washington, DC: The Washington Post Press Office is pleased to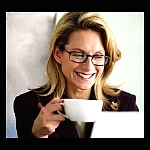 announce the tentative progress and success of Style Reporter Katherine "Kitty" Whittier's recovery from a cocaine overdose-induced coma. After a lengthy investigation by police, it was decided that there was a lack of evidence to bring criminal charges against Whittier. Unfortunately there was also a lack of evidence to bring charges against anyone else for the incident, either.
Whittier was released several weeks ago from Georgetown University Hospital, and interestingly has been seen frequently in the company of one of her chief targets at her job; one Lady Helen Fairfield and family. Fairfield and cousin, and Whittier, have been spotted together at a handful of low-key social functions, but sources say it is only in a personal capacity.
The Post, however, has indicated that following one more Doctor's evaluation this month, Whittier may be permitted to return to work on a part-time basis.
---
SOUTHWEST -- STREET POET GOLDMAN LEAVES REHAB - Washington, DC: Blue collar poet Scotty Goldman returns to Washington after spending a summer in drug rehab, in a situation that is strangely beginning to shape up like a Whittier Redux sort of case.
Goldman was discreetly admitted to the Kolmac Clinic in Washington (http://www.kolmac.com/index.html) for a problem with cocaine back in late spring. He cancelled several poetry readings and agent meetings, and underwent a detox program at Kolmac.

Upon re-emerging, however, Goldman discovered that his agent had cancelled representing him, and his girlfriend Sammy Jo had left town, leaving only a note with her roommate, NASCAR racer Francesca Torquemada. Goldman is getting right back on track, however, starting with an appearance at the Charity Concert at Web of Night last month. His next plan of attack is finishing up a collection of new works which he is shopping out to small press houses on the East Coast.
---
NORTHEAST -- BYRNE/AMBROSE RAPE TRIAL PROCESS CONTINUES: A subpoena has been issued to Meghan Ambrose (aka Gabrielle Wildwood)'s bodyguard and lover, Raine Drouven, for DNA testing in conjunction with evidence gathered for the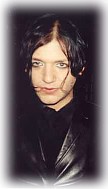 upcoming rape trial, scheduled to begin in September. Outside experts explain that in order to establish that an act of rape took place, it must be established that Stephen Byrne, the accused, had sexual contact with Ambrose, and exclusively within a pre-determined time period, thus establishing intention and consent. It becomes more difficult to prove that Ambrose was unwilling if she had just had consensual sex hours prior to the event in question.
The case took a serious turn against the prosecution when the judge in the criminal case ruled last month that Ambrose's sexual history just before and hours after she said Byrne raped her could be presented at the trial. The defense's theory is that she had consensual sex just hours after she said he raped her, which could explain some of the injuries the prosecution said she sustained. The woman has denied the defense claim. Ambrose's attorney has counter-sued to admit Byrne's sexual history and to subpoena any recent sexual partners as a matter of quid pro quo.

Drouven has not yet reported for testing.
Byrne has pleaded not guilty, claiming not to remember the night in question. There has been speculation that the court case may go Civil instead. In criminal cases a conviction can lead to a prison term, while civil cases, which have a lower burden of proof, result in money being awarded. Byrne would not be willing to negotiate on any possible civil suit until the criminal charges are dropped, his Attorney said.

Ambrose's lawyers have complained recently that even Oklahoma City bomber Timothy McVeigh was treated more fairly than she was, and have accused the judge of trying to protect himself by imposing an unconstitutional gag order.
Should it be proven that Ambrose and Drouven, or possibly even a fourth party in this scenario, had sexual relations within 24 hours of the rape, it seriously damages the prosecution's case against Byrne.
Consider that the FBI program of DNA testing of rapists didn't begin until 1989, and that therefore it is very likely that up to about 25 or perhaps as many as 40 percent of men convicted before 1989 of and serving time for rape are innocent. A DNA match is not the same thing as a fingerprint. Fingerprinting can be used to positively identify a particular person, but DNA cannot. Its use is merely approximate at current levels of technology. In the recent case of Crawford v. Commonwealth, Record No. 0683-99-1, the Court of Appeals of Virginia held, on September 19, 2000, that instructing the jury that DNA (deoxyribonucleic acid) testing is deemed a reliable scientific technique and thus recognized under the laws of Virginia was improper when DNA evidence was used to prove a person's identity.
---
ON DNA TESTING:
In Virginia -- First case: People v. Reynolds, DNA evidence admitted in murder case, Henrico County, 1988.
Appellate Decision: Spencer v. Commonwealth, 1990. Affirmed use of DNA evidence.
Data Bank established: 1990
Legislated Admissibility passed: 1990
In DC -- First case: Green v. District of Columbia, After being convicted in June, 1989, Green pursued DNA testing, which revealed that he was not the individual whose semen had stained the victim's clothing. Rape, kidnapping, and sodomy charges dropped in 1990
Appellate Decision: U.S. v. Porter, 1994. Affirmed admissibility and use of ceiling principle.
Data Bank established: no
Legislated Admissibility passed: no
---
Underground Collapse in New York
NEW YORK CITY, NEW YORK — Three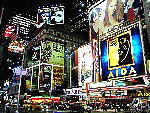 people were killed, dozens injured and traffic was snarled in Midtown Manhattan when a half-block of 43rd Street near Times Square collapsed early this morning. Several yards of the blacktop fell in, overturning vehicles and releasing foul-smelling gasses. City engineers theorize that the destruction resulted from the collapse of the so-called "dragon's graveyard," the underground facilities for the New York Times' decommissioned printing presses. In a disturbing side note, witnesses report that thousands of sewer rats swarmed out of the fissures caused by the collapse.
---
Violence and Madness Grip OSU Campus
COLUMBUS, OHIO — The Ohio State University campus became a battleground yesterday afternoon as two groups of assailants engaged in what appears to have been a running gun battle, lasting a full eight hours. Witnesses also report a variety of sights during the chaos, including the appearance of such fanciful beings as dragons and elves. No sign of such beasts were uncovered after the battle ended, but authorities are reportedly at a loss as to the motives or identities of the combatants. Those arrested at the scene are seemingly suffering from acute amnesia and deny any memory of a battle, much less any fairy tale monsters. Sixteen people died during the violence.

---
Falun Gong Practitioners From Around the World Appeal at DNC in Boston

BOSTON, MA - Several hundred Falun Gong practitioners from around the world held an event in Copley Square Park on July 26 to reach out to the 45,000 people scheduled to attend the Democratic National Convention this week. Practitioners traveled from across the United States and Canada and from as far away as Taiwan and Australia to inform people about the persecution of Falun Gong practitioners in China.
Throughout the day, practitioners re-enacted some of the tortures that the regime in China subjects practitioners to. The somber demeanor of the actors, the realistic make-up simulating their injuries, and the horrors of the various torture methods (including the tiger bench, and bamboo driven under the fingernails) shocked and touched passers-by. Several delegates to the DNC said they would tell other delegates to come to see the exhibit.
Daylong demonstrations of the Falun Gong exercises and a Chinese ribbon dance offered examples of traditional Chinese culture. A press conference provided background on the nature of Falun Gong and the ongoing persecution that was ordered in July 1999 by Jiang Zemin, China's former head of state and current military head.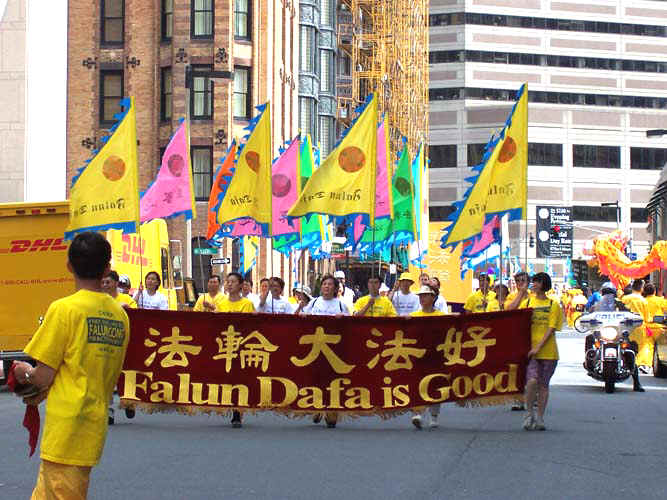 Falun Gong practitioners from around the world take part in a parade. The parade and other activities were held to reach out to the 45,000 people scheduled to attend the Democratic National Convention this week. (Photo source: ClearWisdom.net)
---
---
INTERNATIONAL NEWS
---
Hundreds Die From Rat Attacks in Calcutta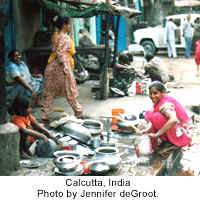 CALCUTTA, INDIA — Panic broke out throughout the city of Calcutta last night when the rat population was seemingly driven mad from fear or illness and began attacking humans. Hundreds have already died in the initial chaos, and thousands more are expected to die from infection in the days and weeks to come. Reports of "Rat Kings" are widespread among those who have endured the attacks.
---
Rats Swarm Across England
LONDON --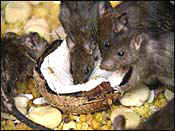 Modern life has allowed England's rat population to grow exponentially.
The rat population has risen sharply until there are now about as many of rats as people in England, 60 million, the environmental group Keep Britain Tidy reported Thursday.
Activists say that in 1998, the most recent statistics available, there was a 24 percent increase in the number of rats in England, with the increase mainly in cities and towns.
The group blamed the surge on rubbish from fast-food restaurants and called on people to place their garbage in trash cans.
"Rats eat the equivalent of 10 percent of their body weight each day, feeding on a wide range of food, and there is so much of it left littering our streets that they are coming overground to feast on our rubbish," said Keep Britain Tidy Director Sue Nelson.
Environmental experts cite two other reasons for the surge in the rat population: warmer weather and reductions in pest-control spending.

---
Japanese Buildings Are 'Growing'
TOKYO, JAPAN — Eye witnesses and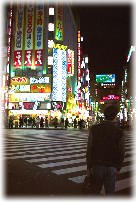 photography both report that the buildings of Tokyo are apparently growing and changing on their own, through unknown means. Crowds have gathered in awe to watch enormous skyscrapers grow taller and more angular. The phenomenon might also be linked to a sudden tenfold increase in the rate of violent crime throughout Tokyo.
---
CRICKETS INVADE AIRPORT -- NICE, France (Reuters) -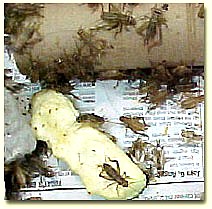 Millions of crickets have invaded Nice airport in southern France, causing no direct threat to air traffic but attracting birds who could pose a danger, airport officials said.
Frederic Gozlan, head of technical services at the airport, said efforts were under way to clear the crickets who are believed to have flown in from Italy or North Africa.
"The crickets look for and love the sun, but we have to hunt them down before they eat all the grass by the runways," he said, adding that the grass was needed to hold dust and gravel in place when planes land and take off.
---
---
LETTERS TO THE EDITOR
---
TO THE EDITOR -- SUPPORTING
STEM CELL RESEARCH:
First, I would like to over my condolences to the Reagan Family and their loss. Ronald was a great man, who will be missed much.
I applaud the bravery shown by his son Ron Reagan that he displayed when he addressed the entire Democratic National Convention, speaking with poise and eloquence, upon a controversial subject that has splintered our country.
We are all too often taken aback by the atrocities that have been committed in history. The Trail of Tears, the Holocaust, and most recently the events that Iraqi prisoners have had to suffer through.
We live in a time in our history where we are pushing the thin line of creativity, dreaming further into the future than what we have ever before done. So many marvels, and capabilities lie at our fingertips, that could benefit all of the world. Yet despite the tremendous benefits that these unexplored sciences bestow, we still hesitate. Yet it is only in our nature that we fear what we do not know or comprehend.
It is not an issue of religion, but an issue of ethics and morals. Some believe that stem-cell research destroys human life because the egg is destroyed when the cells are harvested. But we have yet to decide when and where life actually begins.
We must weigh the lesser of two evils here. Do we prevent the growth of life, when we are unsure whether or not that life will be brought into the world, or do we sit idly by while those afflicted with unmentionable diseases, and suffer through unimaginable pain, are forced to only hope for the best? People who we can sit down and drink coffee with, eat and talk with, who we can love and call friends or family.
We must not think about ourselves on this issue, but for future generations. Diseases are inflicting people at a growing rate, and minimal progress in science is being made to fight these diseases. This is one war we are losing.
-- Aesik Baird
---
TO THE EDITOR:
I am writing to strongly object to the owners of The Phantasm and The Web including an accused rapist (Loki) at a charity event that sponsors a women's abuse shelter. I hope the irony of this choice is not lost on anyone.
Gosh, Meghan Ambrose could not perform that night because of something he might have done to her. What's next, Mike Tyson or O. J. Simpson as a clinic escort, Kobe Bryant or Clinton at a marriage retreat weekend?
Priscilla Rexrode,
Alexandria, VA
---
---
STYLE & SOCIAL NEWS
---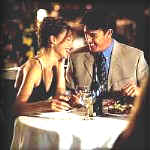 BOSTON, MA -- THE SENATE RACE, THE RACE TRACK & RACING HEARTS -- Political aspirant Aesik Baird seems to have taken it upon himself to give NASCAR's wild child, Francesca Torquemada, the Pygmalion treatment, taking her around with him all summer long on the whirlwind bi-coastal tour, tasting the life of a possible future Mrs. Senator Baird. Baird is tightlipped about their relationship thus far, but you know how these things go...
---
SOUTHEAST -- The dual-sponsored Charity Concert held at Web of Night in July was a resounding success. We will give it full press coverage in our next issue.
---