That Was No Lady, That Was a Bank Robber!
Va. Officials Seek 6-Foot-3 Would-Be Bank Robber Wearing a Flowery Dress, Dark Wig and Gloves
STERLING, Va. — There are bank robbers. There are cross-dressers. A suspect being sought apparently fits both descriptions.
The Loudoun County Sheriff's Office said Wednesday it is looking for a robber who walked into the Washington First Bank on Tuesday, handed a note to a teller and implied he had a weapon.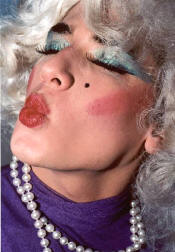 Investigators described the suspect as a 6-foot-3 man wearing a flowery dress, a dark wig and white gloves.
He was also carrying a purse at the time of the robbery. But the purse was empty on the way out, because despite passing a note to the teller and implying he had a weapon, the robber left without taking any cash.
Loudoun County investigators say that a 6-foot-3 man wearing a flowery dress, a dark wig and white gloves handed a note to a bank teller on
Wednesday and implied he had a weapon. The suspect also was carrying a purse, police said.
But the man's purse was still empty when he walked out of the bank. The teller refused to give him any money and he walked away.
© 2005 The Associated Press. All Rights Reserved.
---
BETHESDA DOCTORS STUNNED - POST-SURGERY PETERSON IS LEUKEMIA FREE - Bethesda, MD -- Doctors at Bethesda/NIH Oncology Centre state that the surgery undergone by Mr. Milton Peterson, well-known construction and development executive, not only went perfectly, but to their amazement, tests done earlier this week show that Mr. Peterson is inexplicably free of the Leukemia that had ravaged his body earlier.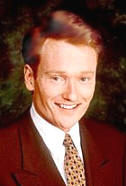 Previous tests were double-checked for accuracy, and an independent lab has verified that there was cancer present in Mr. Peterson's body prior to the procedures. They also have verified that as of this week, he is testing negative for any signs of the disease.
Peterson's children, Ashley and Blayne, and father Gordon, are delighted beyond words, media were told. His late wife, Emily Peterson, had died of cancer years ago. Colonel Peterson told the press, unabashedly, "This is God's work, I'm sure of it. There is no other possible explanation for such a miracle." The Petersons are said to be planning a charity benefit gala for the winter holidays, the proceeds of which will go to fund several local projects sponsored by the American Cancer Society chapter in Falls Church, Virginia.
---
Delivery of brain-dead woman's baby 'bittersweet' for her family
By Angela E. Pometto, Catholic News Service
ARLINGTON, Va. (CNS) -- Within 24 hours, the Torres family celebrated the birth and baptism of Susan Anne Catherine Torres and mourned the passing of the child's mother, Susan Michelle Rollin Torres, who was brain-dead and had been on life support until her baby could be delivered.
"This is obviously a bittersweet time for our family," said Justin Torres, Susan Torres' brother-in-law.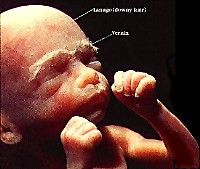 "We are overjoyed at the birth of baby Susan and deeply grieved at the loss of her mother."
Susan Anne Catherine was born at 8:18 a.m. Aug. 2 at the Virginia Hospital Center in Arlington.
Her mother was rushed to the hospital after she lost consciousness May 7. Susan Torres, 26, had suffered a stroke caused by melanoma that spread to her brain. She was put on life support. Because she was pregnant, her husband, Jason, decided to keep her alive so her baby could be delivered.
After 27 weeks of gestation, the baby was born weighing 1 pound, 13 ounces and measuring 13 and a half inches. The couple also has a 2-year-old son, Peter.
The baby remained under the care and observation of staff in the hospital center's neonatal intensive care unit.
"Like so many, I have prayed for the well-being of the baby, for Susan and for the Torres family," Arlington Bishop Paul S. Loverde said in a statement.
"We rejoice at news of the birth of Susan Anne Catherine Torres. I am deeply moved by the extraordinary witness to the sacredness of life from its very beginning which the Torres family has given to our society," he said. "We now mourn the loss of Susan, and bring her and her entire family before the Lord in prayer."
The Torres family said they received much support from priests at St. Rita Parish in Alexandria, where Jason Torres and his family are members, and from the Catholic community in general.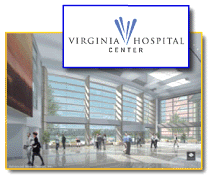 As the cancer spread rapidly through Susan Torres' body, the team of physicians "determined that the risk of continuing her pregnancy had become greater than the risk of delivering the baby at the gestational age of 27 weeks," said Dr. Archie McPherson, vice president and chief medical officer at the hospital. The goal had been to deliver the baby after 24 weeks but preferably at 32 weeks.
It appeared the placenta was not affected by the melanoma, said Dr. Rodney McLaren, medical director for maternal fetal medicine, though doctors planned to run more tests on it.
According to Dr. Donna Tilden-Archer, medical director of neonatology, the moment the baby was born she was vigorous and in good condition, even though she is no bigger than a size 12 shoe.
"We are ecstatic that she is here, and she seems to be healthy," she said.
At her stage of development, the baby's respiratory system was the most vulnerable. She was breathing on her own with supplemental oxygen. Cardiologists who examined the child said her heart is stable, Tilden-Archer said.
The baby will remain in the neonatal unit for at least three months until the original due date, Oct. 31. Doctors agree that there is a strong chance that the baby will survive even though there are still challenges ahead, said Tilden-Archer.
The day after the birth the mother's life-support machines were disconnected.
"After a brief goodbye with her husband, parents and other family members, and after receiving the last sacraments of the Catholic Church, Susan Michelle Rollin Torres passed away," said Justin Torres.
When Susan Torres was admitted to the hospital in early May, melanoma, a deadly cancer, had aggressively spread through much of her body, said Dr. Christopher McManus, her attending physician. While the cancer begins in the skin, in her case it grew and affected her liver, adrenal glands and finally her brain.
Susan Torres had been diagnosed with melanoma at age 17 but since then had been told she was cancer-free. Several weeks before she lost consciousness, she complained of not feeling well but doctors said they could not find anything wrong with her and her brain tumor went undetected.
Given the advanced stage of the cancer when she first was admitted into intensive care, Susan Torres did surprisingly well, McManus said.
"Her passing is a testament to the truth that human life is a gift from God and that children are always to be fought for, even if life requires -- as it did of Susan -- the last full measure of devotion," Justin Torres said at a press conference held Aug. 3 at the hospital.
McManus remarked that even though he never knew Susan before she was hospitalized he felt she was a remarkable woman.
"Take solace in the fact that she gave her life for her baby," he said. "Thank God for giving us this new life."
- - -
Editor's note: Donations to help the family cover medical expenses may be sent by check to: Susan M. Torres Fund, c/o Faith and Action, P.O. Box 34105, Washington, DC 20043-0105; or made online at: www.susantorresfund.org.

---
---
POLICE NEWS
---
D.C. Police Chief's Unmarked Police Car Stolen
WASHINGTON - District of Columbia Police Chief Charles H. Ramsey has personal insight into the city's car theft problem. The chief learned Sunday morning that his unmarked black 1999 Ford Crown Victoria was stolen not far from his home.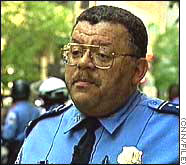 ''When he went to go to the car to go to church, he discovered that it was missing,'' said Sgt. Joe Gentile, a D.C. Metropolitan Police Department spokesman on Monday.
The vehicle had been parked near Ramsey's home by another officer Friday evening while the chief was out of town. Investigators believe it could have been taken anytime between Friday night and Sunday morning.
Some police equipment, including a riot helmet and some clothing were in the car, but there were no weapons, Gentile said.
The Metropolitan Police Department is hoping a tip will lead to the vehicle's return.

---
DCPD OFFICER'S CAR SABOTAGED AT WEB OF NIGHT; NO ARRESTS MADE SO FAR -- SOUTHEAST -- DCPD Office Michael Candle, upon leaving the music venue Web of Night after pursuing information on a case, discovered his personal vehicle, out in a locked and guarded parking lot, had been vandalized. Lot guards at the time were shown by club cameras to be at their posts, and there was no sign of forced entry to the lot.
Candle's Ford Focus was parked in the middle row while he was inside the club, making inquiries into a case he is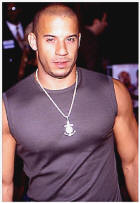 working. When he exited the club, he came out to find the front windshield of his vehicle almost completely covered in a white, powdery substance. A couple of minutes later, Candle sought the assistance of a colleague, Coroner Jordynne Forrester, who happened to be present on her personal time, Forrester, due to her forensics duties, had chemical testing apparatus in her vehicle, and did a preliminary investigation of the substance. Initial tests were positive for Peruvian flake cocaine (identified through the substances used to process and cut it). Current street market value for the amount it took to cover Officer Candle's car: $250,000.
Web Security are at a loss to explain how the vandalism even occurred under their watch, but there is no evidence that they knew or aided anyone in the effort.
---
---
ENTERTAINMENT NEWS:
GOSSIP COLUMN
---
While Katherine Whittier is on assignment covering hard news, the Gossip Section is on hiatus.
---
Bubba The Leviathan Lobster Dies
22-Pound Lobster Could Have Been As Old As 100
Pittsburgh, PA
He dodged lobster pots for decades, endured a trip from the coast of Massachusetts to Pittsburgh and survived about a week in a fish market. But a trip to the zoo proved to be too much for a 22-pound lobster named Bubba.
The leviathan of a lobster died Wednesday afternoon at the Pittsburgh Zoo & PPG Aquarium about a day after he was moved from Wholey's Market, said zoo spokeswoman Rachel Capp and Bob Wholey, owner of the fish market.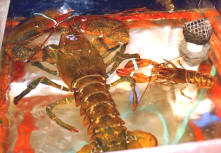 "They're very finicky. It could have been a change in the water. You have no idea," said Wholey.
Bubba died in a quarantine area of the zoo's aquarium, where he was being checked out to see if he was healthy enough to make a trip to an aquarium at a Ripley's Believe It or Not museum, Capp said.
Bubba will be examined to try to figure out why he died, although Capp and Wholey guessed it may have been the stress of being moved.
Based on how long it typically takes a lobster to reach eating size — about five to seven years to grow to a pound — some estimated Bubba was about 100 years old. But marine biologists said 30 to 50 years was more likely.
Other large lobsters didn't fare well after they were caught, too.
In 1985, a 25-pound lobster that the New England Aquarium planned to give to a Tokyo museum died when the water temperature rose and the salt dropped in its aquarium. In 1990, a 17 1/2-pound lobster named Mimi died just days after being flown to a restaurant in Detroit. Last year, a 14-pound lobster named Hercules that was rescued by a Washington state middle school class died before it could be released off the coast of Maine.
© 2005 The Associated Press. All Rights Reserved.
---
Couple Faked Death With Stolen Corpse
(AP) GEORGETOWN, TX
Molly Daniels spent weeks surfing the Internet, gathering information for a bizarre and grisly plot of deception. She learned how to burn a human body beyond recognition. She sought clues on ways to deceive arson investigators, and took meticulous steps to create a new identity for her husband.
Daniels then dug up a woman's corpse, staged a fiery car accident to fake her husband's death, and had him re-emerge as her new boyfriend. Authorities say it was all to collect a $110,000 life insurance policy while hiding her husband, Clayton Daniels, from the cops.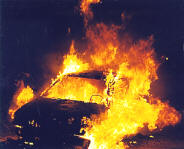 Molly Daniels pleaded guilty this past week to felony charges of insurance fraud and hindering apprehension, and was sentenced to the maximum 20 years in prison.
"This was a ghoulish, horrific crime," prosecutor Jane Starnes at the sentencing hearing Thursday.
Molly Daniels, 22, insisted the plan wasn't motivated by greed, but rather was a desperate attempt to keep her husband out of prison stemming from a sexual assault charge.
"It was about keeping our family together," she tearfully told jurors.
The plot began to take shape last year after Clayton Daniels, 24, pleaded guilty to sexual assault charges. He was allowed to stay out of prison after the plea, but never reported to his probation officer, drawing a 30-day jail sentence.
Three days before he was to report to jail last June, police found a burned-out Chevrolet at the bottom of a roadside cliff. The corpse behind the wheel was unrecognizable, its head and limbs burned away.
"Even the metal on the car was melted, it was so hot," said Thomas Vasquez, Molly Daniels' defense attorney.
Molly Daniels told friends and relatives her husband had died. Her co-workers raised $1,000 for her and attended a memorial service.
A few weeks later, Molly Daniels introduced "Jake Gregg," her new boyfriend, to their children, ages 4 and 1.
He looked a lot like Clayton Daniels but had dyed black hair. Investigators say Molly Daniels also had forged documents to create a new identity for him, including a fake birth certificate and a Texas drivers' license.
Neighbor Scott Regier said he had barely known Clayton Daniels, and never got a good look at "Jake Gregg" because the man was rarely outdoors.
"Before the whole incident, we'd wave and say hello," Regier said. "Afterward, when they pulled in the driveway, she would get out of the minivan, open the garage, and he would pull in. The guy never got out."
Investigators had been suspicious from the start. The accident scene had no skid marks or signs of a high-speed crash. The hottest spot of the fire was the driver's seat, and charcoal lighter fluid had been used as a fire accelerant. DNA samples from the burned corpse couldn't be matched with one from Clayton's mother.
Searches of their home and the computer Molly Daniels used to surf the Web revealed the scheme to get Clayton a new identity. Officers also found a list of plastic surgeons in Mexico.
Investigators said Molly Daniels told them the body was taken from a cemetery a few miles away. The body was an 81-year-old woman who had died in 2003 and was buried in an area used for people who can't afford a burial plot or have little or no family.
"We felt because she was older; there would not be much family impact, if any," Molly Daniels testified.
Vasquez said he couldn't explain why anyone who went to such great lengths to mislead investigators would stay in their home where they could be so easily discovered. But he said the fact that they didn't leave proves that their motive wasn't insurance fraud, he said.
"This wasn't about money. They could have taken the money and gone to Mexico," Vasquez said. "She felt everything was falling apart and had to take action somehow. It was misguided, but (her family) was the motivation."
Molly Daniels' father, John Honea, attended his daughter's sentencing.
"I thought I taught her better," Honea said.
Clayton Daniels is in custody awaiting trial on arson charges. He could face up to 20 years.
© 2005 The Associated Press. All Rights Reserved.
---
Woman Details Her 20-Year Coma
(CBS) NEW YORK, NEW YORK --
For 20 years, Sarah Scantlin was seemingly unaware of the world around her after she was hit by a drunk driver in an accident that sent her into a comatose state in September of 1984.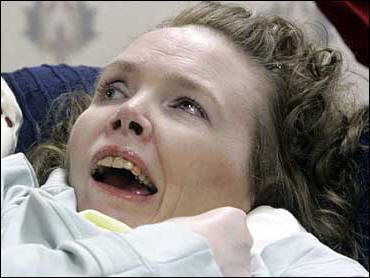 Then in February, she shocked her parents and doctors when she began to speak. In her first national television interview, after undergoing surgery on her long-unused limbs and speech therapy to unlock her long-dormant tongue, Scantlin speaks with The Early Show national correspondent Tracy Smith in a two-part interview to be broadcast Thursday and Friday.
Smith also speaks with Sarah's parents, Jim and Betsy Scantlin, who never imagined they would talk to their daughter again.
The 1984 accident occurred when Scantlin was crossing the street in her hometown of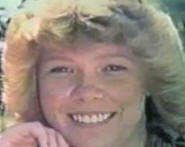 Hutchinson, Kan. She suffered a massive brain injury and could not breathe on her own. Smith speaks with New York neurologist Randolph Marshall, who says that people like Scantlin rarely awake from such an injury. "You only hear about these cases very rarely and they're always a surprise when they actually come to light," he says.
Scantlin's speech is still limited.
However, it seems that throughout her 20-year coma, she could see, hear, and understand what was going on around her. Shortly after she awoke, her father asked what she knew about events that had occurred years earlier.
Smith says there are other things deep in Scantlin's brain that also survived the accident, such things as her favorite 1980s song "Summer Lovin'," which she even sings for The Early Show.
---
---
INTERNATIONAL NEWS
---
Good news on severed goat heads: Satan not involved -- Lazy worker to blame.
Vancouver, BC, Canada
Canadian police say a lazy worker, not a satanic cult, was responsible for severed goat heads that caused a scare at a school in the Vancouver area.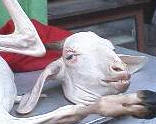 Police were called in after goat heads were twice found on a bench outside a school in nearby Chilliwack, British Columbia.
The finds prompted fears in the suburban community that it had been targeted by a satanic animal killing.
A 19-year-old worker at a local slaughterhouse has admitted he took the two heads with the intention of having them mounted but then changed his mind and left them at the school in hopes a janitor would dispose of them.
"(Police) want to reassure the community that there were no satanic intentions in relation to these incidents," the Royal Canadian Mounted Police said. It added that the man "should have known better."

---
Cocaine courses through Italian waterway
REUTERS (Italy) --
The mighty Po river is Italy's longest and may also be its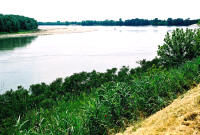 highest, judging by the amount of cocaine coursing through its waters.
Italian scientists are trying to develop a new way of measuring levels of drug abuse.
As part of their research they have tested the river's waters for excreted cocaine and its main urinary metabolic by-product, benzoylecgonine.
They say that the equivalent of about $A520,897 worth of cocaine is flowing through the 652 kilometre-long river every day.
That is much higher than official estimates for cocaine consumption, which rely on less objective detection methods, like informal surveys filled out by drug abusers.
"The method tested here... might be further refined to become a standardized, objective tool for monitoring drug abuse," the study, led by scientist Ettore Zuccato at the Milan-based Mario Negri Institute for Pharmacological Research, said.
Taking into account drug concentrations, water flow rates and populations at each sampling site, the study concludes that the average daily use of cocaine along the Po is the equivalent of at least 22-32 doses for every 1,000 young adults.
"The official figures in this area would translate into at least 15,000 cocaine use events per month," the study said.
"We however found evidence of about 40,000 doses per day, a vastly larger estimate."
---
Wild Iceberg Tears up Antarctica
Robert Roy Britt, LiveScience Senior Writer
A huge wandering iceberg is tearing up the Antarctic like a slow-moving bull in a frozen China shop.
The roving destructor, named B-15A, slammed into the Drygalski ice tongue a month ago and broke off at least two city-sized chunks. Now it is poised to strike another feature sticking out from the continent.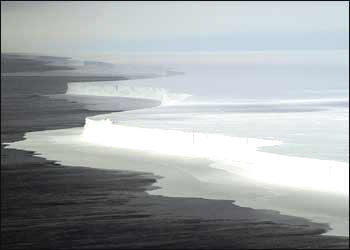 At 71 miles (115 kilometers) long, B-15A is the largest free-floating object in the world. It is expected to lumber into the Aviator Glacier any day now, scientists with the European Space Agency said Tuesday. The researchers released a satellite image taken May 16.
Aviator was discovered in 1955 and named for flyers who helped open up the continent for exploration. The floating structure is attached to the continent and protrudes about 15 miles (25 kilometers) into Lady Newnes Bay within the Ross Sea. If B-15A gets stuck, as it has before, researchers fear it could block sea ice behind it, thwarting animals that need to move from shore to the open sea.
B-15A is the largest chunk left of a bigger iceberg, known as B-15, that broke off the Ross Ice Shelf in March 2000. That initial frozen hunk was about the size of Jamaica. After B-15 broke apart, the chunk named B-15A drifted into McMurdo Sound, where it blocked ocean currents and caused other sea ice to build up, threatening wildlife.
Scientists predicted an imminent collision back in January this year. Instead, the iceberg ran aground and stalled out. Then it broke free in March. On the move again, it collided with the Drygalski ice tongue in April, forcing the redraw of Antarctica maps.