Adult Films Show Another Side of D.C.

By Marc Fisher

The most powerful city in the world has a prudish reputation when it comes to sex.

Danny Leal has made it his life's challenge to probe for limits to Washington's appetite for sex. So far, he can't get arrested in this town.

Leal is, according to both his own hype and others in the pornography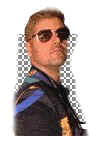 trade, the area's leading producer of porn videos and events. Operating out of his townhouse in Oakton, Leal -- known in the biz as Porno Dan -- is producer, director and occasional star of backroom flicks such as "Public Exposure in D.C.," which consists of a grotesque exhibitionist exposing herself in bright sunshine in front of the Ronald Reagan Building, the American History Museum, Washington Harbour and the Washington Monument, which Leal, as narrator, identifies as "the Capitol."
Well, no one watches this stuff for the story.
Leal, who keeps three lawyers in his employ, specializes in flash videos, in which women take their clothes off in public places -- streets, clubs, sports events. Every year, he drives a bus load of strippers to the Preakness Stakes, where, he says, "you put them in front of a crowd and they start flashing and then it's monkey see, monkey do."
Why do people do this? "People like seeing girls topless in public places," the director explains. Neither he nor his movies get much deeper.
Leal, 34, has been doing this for five years now, and although police occasionally warn him against lewd acts in public, he says he and his performers have yet to be arrested for their street antics.
Porno Dan produces about 75 movies a year, filming around the world. He uses home video equipment and a directing style as shaky as your neighbor's film of the fourth-grade Christmas pageant. "My stuff isn't artistic," Leal says. "It's very sophomoric humor."
Leal is a local kid made good -- well, at least made big. At Lake Braddock High, he played football and was a member of the National Honor Society.
But by his own telling, he was also a brawler and hard drinker known at George Mason University for his abuse of fraternity rush rules and his tapes of his own sexual congress. The videos, passed from student to student, led to his impeachment as president of Mason's Interfraternity Council.
After working as an office machine salesman, Leal moved to Las Vegas, where he learned his trade, filming his own exploits and selling the tapes. "I thought it was the greatest thing to have sex on camera," he says. "Then I just kind of burned out on it."
Moving home, he set out to become porn king of the nation's capital. There wasn't much competition.
Washington being a city with but a handful of strip joints, Leal had to import porn stars from Los Angeles or Baltimore. But he found that Washington has a thriving underground sex scene -- swingers clubs, S&M groups, individuals who hire porn performers at $1,500 an hour to make private movies at their homes.
"D.C. has this conservative image, but the nightlife here is one of the most decadent I've seen anywhere," he says.
Many of the men in his movies wear masks for fear of being seen by their employers. The men are mainly Leal's drinking buddies from high school and college. The women are sometimes paid, but more often are unpaid models who appear in Leal's movies in exchange for the right to sell the footage on their own sites.
Much of the porn industry has been shut down in recent months after five performers tested positive for the virus that causes AIDS. Leal has continued filming because he says his actors adhere to his condoms-required policy.
"There's been no blip in sales since we went to condoms-only," he says. Leal says it's easier to enforce the condom rule here than on the West Coast because "this is a much more health-conscious place, not from an L.A. sports club perspective, but because the education level in D.C. is so much higher."
Leal's family is not exactly proud of his career choice. His mother used to brag about her boy the thriving salesman, but now they have agreed not to talk about what he does.

Leal seems pained for a moment, then bursts into a description of his next project, featuring scenes of group sex filmed inside District nightclubs. Title: "D.C. Debauchery."
Another local made good in the skin trade, Chastity Foxxx, was unavailable for comment at press time.
---
UFOs Around The Beltway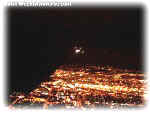 BALTIMORE, MARYLAND — 911 switchboard operators today confided that UFO reports have recently skyrocketed in and around the Nation's Capital. Over 1,000 people in the DC Metro area, and up the I-95 corridor into Baltimore, claim to have seen lights in the sky, and/or "alien creatures" roaming their neighborhoods.
---
POLICE BEAT
---
----------------------------
---
STYLE & SOCIAL NEWS
---
(Kitty Whittier, while released from Georgetown University Hospital, is still recuperating at home. This column is being maintained by Style Section staff.)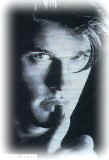 Jamison Fairfield just came back to DC from an extensive London business trip. When asked about the apparent breakup between Cross and cousin Helen, he would say it was a pity but not unexpected. He isn't seeing anyone in particular lately, himself. When he found out that Lady Fairfield was hosting Ms. Whittier in their DC home, he took it with graciousness and even has been seen accompanying the strange bedfellows around town.

Also accompanying the golden trio is a new player in the game, one Dr. Ian MacGregor,

Orthopaedic Surgeon at George Washington University Medical Center. MacGregor is the only man of late who can wear a shorter skirt than Lady Helen does, and not come off crass.
---
---
CLASSIFIEDS
---
Job Wanted:

Talented IT Professional and Programmer seeks Employment or steady contract work. Bachelors Degree in Computer Science. Currently working on Masters in AI. Available most evenings and weekends.
Call: (202) 555-7179 or Email at <Address>.
(OOC, anyone who might have a lead for this character, respond to Ice)
---
AUDITIONS -- MUSICIANS AND ENTERTAINERS WANTED!
The Phantasm and The Web of Night are combining forces for a soon to be announced Charity Benefit Concert this summer featuring a variety of local and national entertainers.
Auditions are now being held for any entertainers who want to be included in the line-up, and not just those who perform in the genres traditionally sponsored by either venue.
To get an audition, please call
(202) 555-HELP
and ask to speak to Jasmine.
Web of Night will combine their Vendor's Night this month to coincide, to maximize your entertainment experience with related items to purchase!
Co-Hosted by MC Nomad and NSA Productions of Web of Night, and Sean Brennan of The Phantasm.
Acts so far include Sean Brennan, DJ Mini-Me, Loki, Louis Delacourt, Aki Oshii, Jorsca Loupyn, Magician Professor Aephestus, and Box O'Rocks.
Abercrombie & Fitch Model Jaymes Lovier will be on Hospitality Staff.
Vendors include Allison Millington Photography, Clear Skies Charter Flights, Dangerous Visions Occult Books, Paul's Auto Customizations, S & T Custom Bike Works, and Touch of Peace Yoga.
Also seeking Bartenders, Hospitality Staff, Parking Lot Attendants, Security and Stage Crew.
(OOC: ST Hint - if you play a PC that sings, plays an instrument, does any kind of other entertaining act at all, in any loose sense of the concept, or is involved in the entertainment or hospitality field in any way that might connect to this, then this is an good RP opportunity. If in doubt, err on the side of participating rather than hold back. Speak to an ST to get your PC involved. Participants get Exp points. If your schedule keeps you from being present for the RP you can get partial credit for at least declaring you would be there that night and what you'd be doing.)
---
Chicago 'Vampire-Hunter' Escapes Federal Custody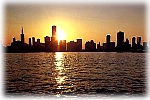 CHICAGO, ILLINOIS — Federal agents of hush-hush Project: Twilight refused to comment on the escape from their custody of Nathaniel Bordruff, whom they apprehended two days ago. Federal agents refused even to confirm Bordruff's identity, although local law enforcement officials were more forthcoming. Bordruff himself claimed to be "fighting vampires," though members of the recently exposed "blood cult" insisted that Bordruff himself was a vampire.
---
NASA Denies Spy Satellite Rumors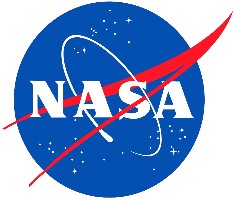 LOS ANGELES, CALIFORNIA — Spokespeople for NASA's Jet Propulsion Laboratory (JPL) today vigorously denied allegations released recently on several fringe websites and other alternative media outlets, which state that many of the satellites recently launched to observe Stellar Object #2001KX76 (the so-called "Red Star") are actually designed to monitor the global population and tied to a massive crowd-control project dubbed "Ragnarok." They deny that William Albacastle, named in several of the reports, has ever worked for NASA or JPL.
---
RELATED STORY:
PLEASANT HILL (San Francisco), CA -- Hacker, 20, indicted on federal charges. Allegedly broke into Dept. of Defense, NASA systems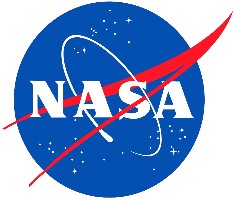 A Pleasant Hill man known as one of the most notorious hackers on the Internet has been indicted by a federal grand jury for allegedly hacking into federal government computers and defacing Web sites, authorities said Friday.
Convicted hacker Robert Lyttle, 20, who is known as one half of "The Deceptive Duo," allegedly hacked into the computer systems of the Department of Defense's Defense Logistic Information Service and the Office of Health Affairs as well as the NASA Ames Research Center in April 2002.
The federal case comes two years after Lyttle -- whose cyber-pseudonym was "Pimpshiz" -- was sentenced in Contra Costa County Juvenile Court to probation and ordered to perform community service for replacing some 200 Web pages with graffiti supporting music-sharing site Napster in 2000.
All told, "The Deceptive Duo" was accused of defacing more than 100 sites, ranging from the Federal Aviation Administration to the Department of Transportation to Sandia National Laboratories.
According to the Web site Security Focus Online, Lyttle's partner in "The Deceptive Duo" is a Florida hacker -- with the handle the Rev -- who claimed responsibility for hacking into the New York Times' site and Intel's system in 2001.
The FBI searched Lyttle's bedroom in May 2002, when he was attending Diablo Valley College in Pleasant Hill. Also joining the investigation was the Defense Criminal Investigative Service and NASA's Office of Inspector General.
---
Terrorists Suspected in Gateway Arch Explosion

ST. LOUIS, MISSOURI — The famed 630-foot Gateway Arch was seriously damaged by what some theorize was an act of terrorism. At precisely midnight last night, a thunderous detonation echoed across Jefferson National Expansion Memorial Park accompanied by an impressive pyrotechnic display. Bright lights and subsequent explosions continued for several minutes, causing serious structural damage to the national landmark. As of this morning, police had the area cordoned off and were refusing to comment on reports of upward of two dozen bodies found at the site. Clearly visible on the arch itself were scorch marks, strange sigils and the word "Vodantu."
---
INTERNATIONAL NEWS
---
Porn or Confession? Priest Tells All
BUENOS AIRES, Argentina (Reuters) - A 77-year-old Roman Catholic priest in Argentina has published his memoirs recounting sex with women and a frustrated gay liaison, angering Church officials.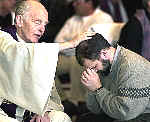 The autobiography "No Beating About The Bush. The Life of a Priest," tells of the life and loves of Father Jose Mariani in a posh parish in Cordoba, Argentina's third biggest city where he has been a priest for 53 years.
"I could hear my heart beat in ecstasy before the beauty of the body offered before me. I smothered the body with the sweat of my skin," Mariani wrote in the book about having sex with a woman.
One secret romance ended when the woman's five brothers and her parents discovered the liaison and took her away from the parish to escape the priest.
Elsewhere in the book he wrote how he tried to have sex with "Antonio" but "our mutual inhibitions conquered our momentary permissiveness and openness."
The book's first edition of 3,000 copies had almost sold out in Cordoba, where it was printed by a local publisher. Radio stations in Cordoba, which has over 1 million inhabitants, were jammed with calls by listeners as controversy over the book surged.
Roman Catholic officials criticized the book for advocating an end to celibacy. "In my personal opinion ... it should not have been published," said Gustavo Loza, an official in the press office of Cordoba's Archbishop Carlos Nanez of Cordoba.
Mariani reflects a radical wing of the Roman Catholic Church in Latin America which often clashes with the Vatican and which promotes more solidarity with the poor and opposes rules like celibacy and birth control.
---
Boy Writes Apology in Blood for Dozing in Class
TOKYO (Reuters) - A Japanese teenager was forced by his teacher to write an apology in blood after dozing in the classroom, the school's principal said on Monday.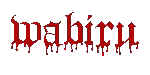 The teacher later went to high school principal Hiroaki Dan and confessed what he had done, Dan told Reuters.
The teacher had apologized to the 17-year-old boy and his parents, Dan said, confirming a local media report of the incident, which happened last Thursday.
He said the boy was taken to the staff room of the school in Fukuoka City, southern Japan, after being caught asleep during a lesson. The 40-year-old male teacher handed the boy a box-cutter and paper and told him to write an apology in blood.
The teacher left the student, who then cut his finger and began to write an apology using his own blood.
Other teachers in the staff room did not notice what was happening, Dan said.
"To ask a student to write in their own blood is something I just can't imagine," he said.
He said the boy was back in school, and neither he nor his parents had asked to switch teachers. The teacher involved is expected to resume classes in a few days, Dan said.
The incident comes on the heels of an attack in which an 11-year-old girl killed a classmate by slashing her throat with a box cutter, also in southern Japan.
---
International Authorities Investigating Mysterious 'Ventrue' Cartel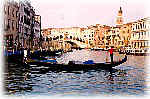 VENICE, ITALY — A mysterious group of individuals known as "The Ventrue" has been the cause of much consternation in the global finance community recently. Although members of this hidden cabal are unknown, a rival bloc of anonymous financiers believed to be centered in Venice recently issued a communiqué to numerous national trade and securities commissions that outlined a list of actions these "Ventrue" might take. Many of these tips turned out to be true, and projected benefits to the "Ventrue" (using hypothesized numbers) have been significant.
---