PRAYING PREACHERS GROUND FLIGHT - BUFFALO, NEW YORK (Reuters) - Two preachers grounded a flight leaving Buffalo, New York, after they frightened passengers by declaring the Sept. 11, 2001, attacks were a good reason to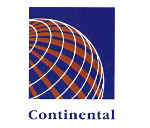 pray, officials said on Thursday. One preacher told fellow passengers as the Continental Airlines plane taxied down the runway, "Your last breath on earth is the first one in heaven as long as you are born again and have Jesus in your heart," according to FBI spokesman Paul Moskal.
Passengers on the Wednesday flight to Newark, New Jersey told a flight attendant, who alerted the plane's captain, officials said. The captain turned the plane around.
"They were sincere in their beliefs and were not malicious," Moskal said by telephone from Buffalo. "In the context of 9/11 it may not have been the best way to promote their religion."
The two Pentecostal ministers, Canadian nationals Yohan Heenatigala and Komal Singh, were questioned by the Federal Bureau of Investigation and later released and put on another flight, the spokesman said. They were traveling to attend a convention in Baltimore, Maryland.
---
Meteor Explosion Lights Up The Northwestern Skies - SEATTLE, WA - Bright flashes and sharp booms were reported in the skies over the Puget Sound area early Thursday, and aviation officials said a meteor may have been the source.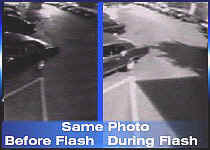 Nothing unusual was detected on National Weather Service radar, and authorities also ruled out aircraft problems or military flight tests.
Toby Smith, a University of Washington astronomy lecturer who specializes in meteorites, told The Associated Press that scientists were looking into the cause of the skybursts reported over a wide area about 2:40 a.m.
Witnesses along a 60-mile swath of the sound from near Tacoma to Whidbey Island and as far as 260 miles to the east said the sky lit up brilliantly, and many reported booming sounds as if from one or more explosions.
Weather service officials at Sand Point in north Seattle said there was no storm or other meteorological activity that could have produced the skybursts.
---
Wait! It's a ... : Unidentified creature stumps experts --
ASHEBORO, NC -- First of all, this is a real newspaper, not a grocery-store tabloid.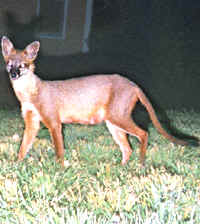 So, the story you're about to read is true.
It starts with Bill and Gayle Kurdian throwing out dried corn for the wildlife in their neck of the woods in eastern Randolph County, and an odd-looking creature taking them up on their hospitality early last winter.
"What in the world?" Bill Kurdian asked himself when he saw the animal for the first time.
About the size of a fox, but with short brown hair and a long cat-like tail, it looked more like an animal in a National Geographic spread out of Africa than any critter native to the woods of central North Carolina.
Though Gayle Kurdian could vouch for her husband, when Bill Kurdian talked about the animal, people scoffed that it was just a dog.
"Everybody thought I was crazy," said Kurdian, the vice president of Matlab in Asheboro.
But Kurdian, an avid outdoorsman, got proof.
He captured the animal on two frames of film on May 20, using a motion-sensing camera that his wife gave him for Christmas.
Kurdian still hopes that someone can identify his mystery animal. He's trying to catch it alive so the zoo or the N.C. State vet school can run blood tests.
"I'm not going to kill it," Kurdian assured folks.
"I don't think it's a vicious animal," he said. "It's just interesting."
---
MYSTERY HAND FALLS FROM SKY -- NASSAU COUNTY, LONG ISLAND -- A boat party in an exclusive area of Long Island Sunday night was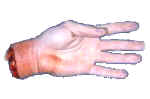 interrupted - when a severed human hand mysteriously dropped out of the sky onto the deck of a boat, police said yesterday.
The bizarre incident occurred in the water just off the Lawrence Village Marina, where a group of boats had gathered to have a party.
One owner was in the cabin when "he heard a noise, goes out to check and finds the hand on the rear deck of the boat," said Nassau Detective Sgt. John Azzata. "At this point, we don't have a clue where it came from. It's a mystery."
---
What Would Jesus Say About Pete?
A new public service announcement was filmed by the oddest of collaborators — two pastors and a pornographer
Pete would prefer that parents pass on pornography. Pete is repulsed by porn, and he's prepared to proselytize. But Pete's not a person—Pete's a puppet. Meet Pete the Porno Puppet, coming soon to a Public Service Announcement near you.
Part "Sesame Street," part "Odd Couple," Pete is the brainchild of two pastors and a pornographer. It may sound like the beginning of a bad joke, but to hear Craig Gross, Mike Foster and James DiGiorgio tell it, it could just be a match made in heaven. Gross, 28, and Foster, 32, are the founding ministers of Fireproof Ministries, a nonprofit Christian outreach group that has launched a crusade against the multi-billion dollar pornography industry. Not content to preach to the converted, the duo took a more unorthodox tack: they launched XXXchurch.com, a "Christian porn site" to educate Web surfers about the addictiveness of porn and the damage it can do to a person's life. (Their first PSA ran on cable featuring a cast of dwarf actors, but the nonprofit organization Little People of America demanded Gross and Foster kill it because they found the tag line—"porn stunts your growth"—offensive.) They also host booths at adult film industry conventions in Las Vegas. "We debuted our site at a porn show," says Gross. "We're not yelling at people...We kept going back to these shows because they kept asking us back."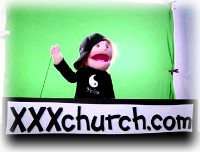 Enter James DiGiorgio. Known to his fans as Jimmy D., DiGiorgio is the man behind Smash Pictures. Over the past 10 years he has shot such titles as "Sopornos #3" and "Nutjob Nurses," but after seeing Gross and Foster quietly hold court at industry conventions for more than a year, he decided to find out what they were all about. He was charmed. "They're kinda wacky, but they've got a great sense of humor," he says. "It reminded me of the story of Jesus walking with the lepers." After hearing about their first failed PSA, he offered his services for free. Their discussion went from filming a strictly anti-porn spot—a stance DiGiorgio (whose livelihood relies on a robust smut industry, which recently suffered a setback due to the discovery of HIV infections among some of the actors) could not wholly embrace—to focusing on keeping children from encountering sexually explicit images. "Now they were talking about something I can get 100 percent behind," he recalls. "I have a grown daughter and an 8-year-old son who spends a lot of time online. So I said 'hell yeah, let's go for it. I am way, way, way behind that.'"
And so Pete the Porno Puppet was born.
---
---
INTERNATIONAL NEWS
---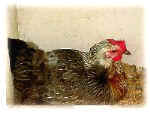 Man Commits Suicide After Sex with Hen
LUSAKA (Reuters) - A 50-year-old Zambian man has hanged himself after his wife found him having sex with a hen, police said Friday.
The woman caught him in the act when she rushed into their house to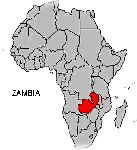 investigate a noise.
"He attempted to kill her but she managed to escape," a police spokesman said.
The man from the town of Chongwe, about 50 km (30 miles) east of Lusaka, killed himself after being admonished by other villagers.
The hen was slaughtered after the incident.
---
PROFESSOR EXAMINES WEEPING STATUES: AUSTRALIA -- The Catholic Church has enlisted a retired chemistry professor to determine whether religious objects in a small Brisbane church are actually bleeding and weeping.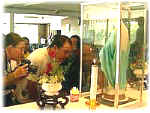 Judicial vicar and investigator Dr Adrian Farrelly said the professor may be able to provide a scientific explanation for the phenomenon which many have hailed as miracle.
"We've got a retired professor of chemistry," Dr Farrelly said. "He wants to remain private, given the sensitivities of the matter. He's not Catholic, he's agnostic, but he's got the required skills I need."
Some of those who have flocked to the church have said the substance on the statues and crucifixes was a sign of hope from God in a world now fraught with uncertainty.
Church spokesman Vincent Do said the abnormalities began when rose oil started flowing from the eyes, nose, forehead and fingers of a statue of the Virgin Mary.
A small cross on the altar has also bled, as have religious figurines.
---
SCIENTISTS PUZZLED BY DEAD DOLPHINS IN MAURITANIA - NOUAKCHOTT (Reuters) - More than a hundred dolphins, eight marine turtles and five beaked whales have washed up dead on the windswept beaches of southern Mauritania in recent days, puzzling scientists and worrying the government.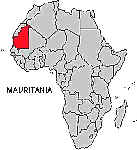 Experts from the West African country's Institute of Oceanographic Research and Fishing visited the scene but were unable to take any samples because of the advanced state of decay of the corpses, the government said late on Thursday.
It was the third June in a row that scores of dead marine mammals had suddenly appeared along the country's coastline, but authorities voiced concern at this year's number of deaths, which included 139 dolphins.
A team of scientists from Holland did laboratory tests on samples from corpses beached in the region last year but failed to find any virus responsible for killing the animals.
"Nonetheless the Dutch scientists still favor a viral infection as the explanation," the statement said.
The waters off Mauritania's barren coast are home to one of the world's largest concentrations of fish, crustaceans and mollusks, as well as hammerhead and tiger sharks, dolphins, turtles, and a dozen species of ray.
---
Radio Telescopes Pick up Growls in the Sky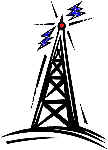 ARECIBO, PUERTO RICO — Scientists at the world-famous Arecibo radio observatory were today unable to explain the strange electromagnetic interference that is causing strange displays in the night sky and blanketing the airwaves with waves of sound that one official describes as "a chorus of bestial growls and moans." Scientists at a recent conference concurred that, whatever the source of the strange noises is, the strength of the interference is steadily increasing. One official who did not wish to be named insisted that he had been able to discern distinct voices and patterns of speech among the cacophony of noise.
---
AUDITIONS -- MUSICIANS AND ENTERTAINERS WANTED!
The Phantasm and The Web of Night are combining forces for a soon to be announced Charity Benefit Concert this summer featuring a variety of local and national entertainers.
Auditions are now being held for any entertainers who want to be included in the line-up, and not just those who perform in the genres traditionally sponsored by either venue.
To get an audition, please call (202) 555-HELP and ask to speak to Jasmine.
(OOC: ST Hint - if you play a PC that sings, plays an instrument, does any kind of other entertaining act at all, in any loose sense of the concept, or is involved in the entertainment or hospitality field in any way that might connect to this, then this is an RP opportunity for you and you would be well advised to get involved. Speak to an ST to get your PC involved.)
---