DCPD Officer Billups In Another Northeast Shootout Just Weeks After Killing Partner -- Northeast -- DCPD Officer Carter Billups, fresh out of the hospital and an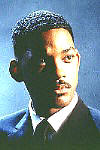 internal inquiry into the shooting death of his partner, was on foot, en route to an undisclosed Northeast DC location to
meet a contact in conjunction with an investigation into the assault of Rap Artist Trixie Robinson's sister Jennifer at music club Web of Night a few weeks ago.
Billups was chasing up leads on this cold case, as Robinson's assailant remains unidentified and at large.
While awaiting his contact at local adult entertainment venue The Foxxx's Den, 31 year old Neal Benson entered the club and brandished a 12 gauge shotgun, assaulting new owner Andrea Cardelle and demanding access to the safe or he would shoot her. Cardelle refused to cooperate, and Benson shot at her. Benson missed, and by this time Billups was able to respond to the attack, shooting at Benson, again ostensibly to disarm, not to kill.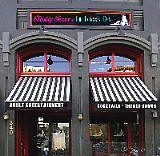 Benson returned fire on Billups and again missed. Billups fired again, wounding Benson badly enough that he released Cardelle. He did, however, pull the shotgun on Billups yet again, and Billups fired one more shot which killed Benson in the club. After taking Benson out of the picture, Billups was able to radio for additional police and EMT's.
Billups has been back on Administrative Leave with pay as this second killing in a month while on duty is scrutinized by the Department.
Some point to the loosening of DC's gun laws last year as ramping up the level of violence in the City, but statistics have not born this out. It remains to be seen whether there are underlying psychological issues involved, or simply a run of bad luck on his part.