Restaurants celebrate National Cherry Blossom Festival with "Cherry Picks"

SOUTHWEST -- As the nation's capital celebrates the National Cherry Blossom Festival, Mar. 31-Apr. 15, cherry-infused dishes will take center stage at dozens of the city's restaurants. From sumptuous entrees to decadent desserts, Cherry Picks show off the creativity of Washington, DC's culinary community, from world-renowned fine dining restaurants to neighborhood gathering places.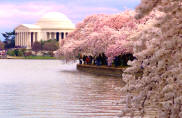 Such themed dishes are featured this year at The Oceanaire Seafood Room, where Executive Chef Rob Klink serves up a sublime Crisp King Salmon with braised cabbage and cherry butter. At the Roof Terrace Restaurant at the Kennedy Center, blossom watchers can sample the Duck Paté studded with dried cherries served with bourbon-cherry compote and toasted brioche.
At Bangkok Joe's Dumpling Bar and Cafe on the Georgetown waterfront, Executive Chef Aulie Bunyarataphan treats diners to a cherry-inspired three-course dinner including Asian chips with spicy cherry salsa, followed by Roasted Quail with foie gras, tamarind-shallot sweet cherry compote, trio of grains and asparagus, topped off with a Cherry Napoleon with sour cherry and cherry coulis for dessert. As an extra treat, order a Frozen Cherry Bellini – a tasty blend of champagne, Bing cherries, cream sherry and lime juice. These items are also offered a la carte.
To satisfy your sweet tooth, Executive Chef Russel Cunningham of Dupont Grille in Jurys Washington Hotel has created a Sun-dried Cherry Crème Brûlée, available exclusively during cherry blossom season.
Urbana Restaurant and Wine Bar, located in the artsy Hotel Palomar in Dupont Circle, is featuring The Urbana Bing Cherry Italian Soda, a tasty blend of brandy, Armagnac, ten cane rum and Bing cherries, garnished with whipped cream and served with a cherry on top. Or, head to Morton's Steakhouse for the Heavenly Cherrypolitan, a blend of Three Olives brand cherry vodka, Gran Marnier and cranberry and lime juices.
Even trendy music club Dark Asgard is getting in on the action, with "Cherry Bomb" shooters for the month of April. The bartender won't reveal any secrets but it is rumored to contain Kirsch, organic Limeaid and a secret ingredient related to the retro candy, "Pop Rocks."
The Cherry Picks restaurant promotion is supported by the Washington, DC Convention & Tourism Corporation and the Restaurant Association Metropolitan Washington. Visitors to the city and area residents can learn how to make some of the dishes at home by visiting www.washington.org/cherryblossom.
---
CANDLELIGHT VIGIL AT GWU TO HONOR VICTIMS OF VIRGINA TECH SHOOTINGS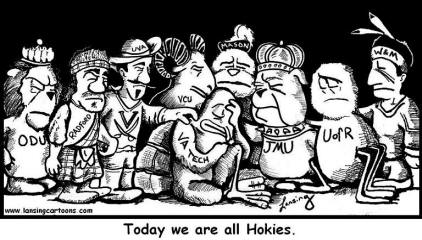 NORTHWEST -- A GW vigil was held tonight at 7:30 p.m. in Marc C. Abrahms Great Hall in the Marvin Center followed immediately by a candlelight processional to Kogan Plaza.
T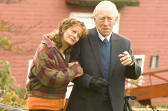 he entire GW community is invited to offer support to the students, faculty, and staff of Virginia Tech during this time of tragedy. The vigil also will serve as an opportunity for our community to reflect and share thoughts and feelings on the recent events.
Students, faculty, and staff received commemorative ribbons and signed a banner in the Great Hall Tuesday afternoon between 1-3 p.m. The GW community also is encouraged to wear the Virginia Tech colors of maroon and orange tomorrow as we keep the entire Virginia Tech community in our thoughts and prayers
---
It's Easy Being Green in DC

MIDTOWN -- Earth Day 2007 is just around the corner, but environmental responsibility is a year-round interest for businesses and residents in the nation's capital. It's fitting to find such an interest in environmentalism in Washington, DC; there are 234,000 acres of parkland in the metro area, with more than 70 percent of land in the District itself controlled by the National Park Service.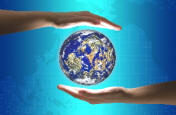 Green Building in Washington, DC
In late 2006, City Council passed an initiative making the nation's capital the first major city to require developers to adhere to guidelines established by the U.S. Green Building Council. In fact, the new Washington Nationals ballpark will be the country's first green-certified stadium when it opens in 2008.
These efforts don't come as much of a surprise in Washington, DC. The city serves as headquarters for some of the most prominent eco-friendly organizations in the world, like the National Geographic Society and the Environmental Protection Agency. You'll also find the headquarters building for the American Society of Landscape Architecture, whose Green Roof-topped building in the heart of downtown has served as an example for other organizations looking to implement green practices.

---
---
CLASSIFIED ADS
---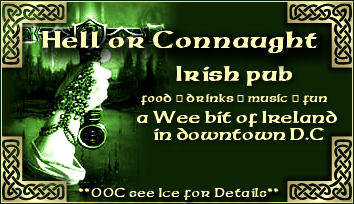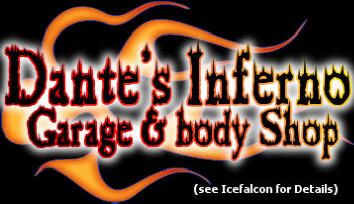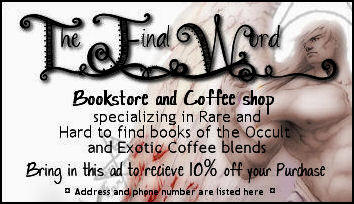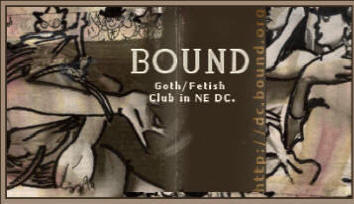 'Knight' Loses Joust With Officers' Stun Gun
Michigan Man Charged With Assault

ROYAL OAK, Mich. -- Officers used a stun gun to take a Michigan man into custody after he attempted to fight them off with medieval weaponry, according to police.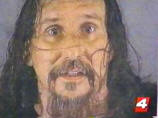 Police said Robert McClain sped away from the scene of a car crash in Royal Oak Wednesday night. When officers went to his home, McClain was apparently in the basement and prepared to keep officers at bay with a 4-foot sword and a large mallet.
"One of the statements that he made is that, 'I got 1,000 years of power. Come and get me,'" said Deputy Chief Chris Jahnke, of the Royal Oak Police Department. "And they looked down and he has this metal chain (and a) mesh guard (or) vest on, along with these leather gauntlets on his arms."
After dodging swords, chains and the mallet -- which were being thrown up from the basement -- officers used a stun gun to subdue McClain and arrest him, reported Detroit TV station WDIV.
McClain was charged Thursday with assault.
If convicted, he could face up to five years in prison.
---
---
INTERNATIONAL NEWS
---
NZ pest blamed for hermit crab boom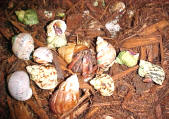 Tasmanian scientists are blaming an introduced marine pest for an explosion in hermit crab numbers on the east coast.
Dead shells from the New Zealand screwshell are forming layers up to 10 centimetres thick in the state's eastern coastal waters.
Craig Johnson, from the University of Tasmania, says the shells are providing homes for hermit crabs, and some areas are supporting hundreds of the crabs per square metre.
He says he is now trying to find out how the unprecedented population explosion will affect the wider ecosystem.
"Hermit crabs are scavengers and predators," he said.
"They have to make a living and eat as well and even though these animals aren't huge crabs, they're nonetheless a reasonable size and that hundreds of them will eat quite a lot."
---
---
ENTERTAINMENT NEWS:
---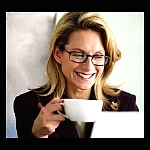 Entertainment and Gossip
From regular columnist
Kitty Whittier
---
Good day, gentle readers!
"Ask and ye shall receive," isn't that how it works? Well, your fearless leader prayed for rain and the skies opened up.
We all know that our favorite Tragic Child, Loki, is a generous man, and it is a pity that he can't get a tax write-off for his latest charitable donation, an entire column of things for kitty to scratch! Bless you, Sir.
Seen recently in the downstairs den of iniquity at Dark Asgard, were the Trickster Prince and not one, but two lovely ladies, neither of whom were the mousy law student he had been seen chatting up at that peculiar curio shop in Southwest.
Sources say that our lovely-even-with-her-clothes-on Miz Nouveau was seen lurking in the invite-only areas, soon after which scurried up in a huffy hurry a new player on the scene, as yet unidentified. The second young lady was a striking exotic diva who seemed to be fresh off the Bollywood boat, rumors have it. Definitely up to par with the bevy of hangers-on he usually commands. The diva then huffs back downstairs, and is soon followed down there by an also as yet unnamed smaller Hispanic man with a somewhat hyper demeanor. Far as our invisible eyes know, the three of them were in the Cool Kids Club for several hours after that, leaving Miz Nouveau to commandeer the dance floor. She does this very well, but we are fascinated why she continues to haunt a setting more fitting for some of her patients. Perhaps this is all in the name of scientific research. Carry on, Doc!
Whatever happened that night though must have gnawed at the heart of our hero, as he was seen a week or so later chatting up his bookstore barista babe like nothing was wrong, and came bearing gifts for atonement; a lovely new slinky thing for his friend to accompany him to repast in.
On a more professional note, we do hear that Monsieur Loki has a new album nearly finished, while on break from the Clockwork Orange musical. End of April the tour hits Los Angeles, then Las Vegas.
Alas, we shall not be in attendance, but at home stoking the campfires.
Until next time, my pretties. Ciao, ciao, ciao!

---
---
ADVICE COLUMN:
Monica Garrett
---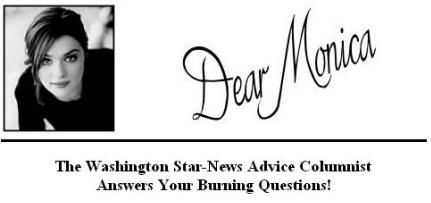 Dear Monica,

I am a 35 yr old woman who's dating a very sexually abusive man, and have been for 3 years now. I would leave him except he controls every aspect of my life; my bank account, my income, even when I sleep and eat. I was foolish enough to get into this relationship in the beginning; he was my boss. But now I really want out. What should I do?

Sincerely,
Trapped!


Dear Trapped,

Being in a controlling relationship is difficult! But you really must try to escape this man before something horrible happens to you. This sounds more like a case for the local authorities if you cannot do it on your own. Forget the money, the job, and the lifestyle he might be affording you; no abuse is worth that! Get away from that man now before it's too late. If you have nowhere else to go, check into a local woman's shelter; they can help you.

---