ANOTHER LOCAL BAND GETS DEALT A DEADLY DEAL FROM THE BIG APPLE - DC MOURNS THE LOSS OF LOCAL RAP ARTISTS 1200 MURDERED BROTHERS -- New York, New York and Southeast DC: Local rapper Trixie "DJ Rickety-B" Robinson has just returned to Washington, following treatment for injuries sustained in a freak subway accident in New York City over the Christmas Holidays. Robinson and the other members of Rap band "Sultan Homicide and 1200 Murdered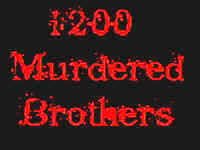 Brothers" were on a subway car on the A line in New York, heading to a music club to celebrate after a recording session, when their train was involved in an inexplicable accident of some kind.
Some reports have said there was a broken rail in the midtown feeder tunnel, though as has been more frequent of late, there are also such a great number of bizarre and fantastic alternate stories that it is becoming hard to ignore. Eyewitnesses on TV reports in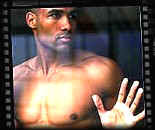 Manhattan swear that the supposed "sea monster" that is said to be lurking in the Hudson and in the sewers and tunnels under New York City, attacked the train. The last two cars were completely torn apart. The band was in the third car, which was heavily damaged. Over 100 people were injured, including Robinson, and over 25 confirmed dead after the wreck.
Band mate Kareem "Sultan Homicide" Oakley was said to have died in the crash, but his body was never found and the coroner's office has not confirmed a death certificate for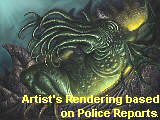 Oakley. He remains simply listed as a Missing Person.
Robinson was readmitted to DC General earlier this week for mental exhaustion following a relapse in which she became delusional, ranting incoherently to concerned friends that Oakley was dead, or alive but he's a vampire, and that other friends of hers were evil wizards, including fellow Web musician Sarah Ravenscraft formerly of VHHV, the band who died in a bus accident coming from New York City to Washington just a couple months ago.
Doctors are giving Robinson the best available care, and attribute her fanatical outbursts to PTSS stemming from watching her friends killed.