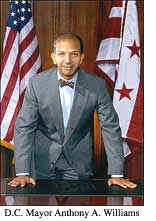 DC Plunged Into Inexplicable Blackout; Mayor Williams Denies 'Degenerate Cult' Connection — NORTHEAST — The nation's capital was brought to its knees earlier tonight in a security crisis that has not been seen since at least 9/11/01. The main power grid throughout Washington, DC was suddenly and inexplicably shut down tonight, just hours after a DCPD raid on the Church of Abaddon Ascendant's newly built temple left 12 churchgoers and four police officers dead.
Earlier this evening following the raid fiasco, reminiscent of the FBI taking of the Branch Davidian compound, an anonymous caller reportedly phoned the Office of the Mayor, demanding that he and his officials "bow before the Ebon King who waits." None of the City's spokespersons will confirm the content of the phone call, but reporters were given a tip from a staffer, on condition of confidentiality.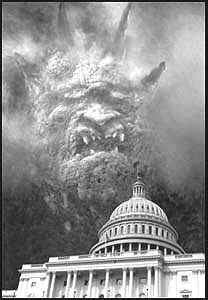 Our nation stands still tonight in stark terror, awaiting answers, as the darkness touched off bloody riots that continued despite the declaration of martial law and the deployment of National Guard troops, tanks and helicopters, returning the city to conditions it last saw in the days following the bombing of the Pentagon.
Washington Power and Gas had no explanation for why the grids could not be restored. Emergency backup systems within the City were not responding, and reports have been coming in that generators brought in from outside the city are not working either. Even lanterns and other natural firelight seemed less help than normal, as if something had damped them.
The State Department has already issued alerts that it has received calls from various terrorist organizations threatening to take advantage of the situation. Officials assure residents that there are numerous measures in place, thanks to the new Homeland Security Act, that have prepared them to deal with such a crisis more effectively than on 9-11-01. They have offered to relocate any Embassy personnel, corporate and political leaders, or hospital and convalescent patients who require assistance to get to safety outside the city.
Schools, Banks and Government buildings are closed until further notice, not only upsetting the DC Metro area but causing chaos around the Western World and Financial Markets from the effects. Martial Law is in effect within the City's borders. Maryland and Virginia are currently not affected by the blackouts as of yet, but are experiencing an outpouring of panicked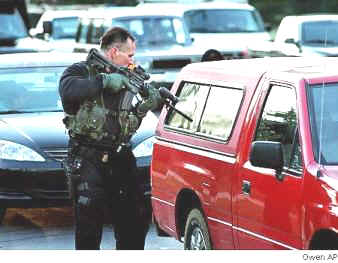 residents fleeing the city for shelter elsewhere, flooding local hotels and hospitals to capacity.
Checkpoint barricades are being erected at all bridges and entry points to the city, and only legal DC residents and Government or Law Enforcement personnel are being permitted into Washington at this time.
There has been a surge of interest in this incident tonight from both religious and new-age sub-cultures in the City and elsewhere on the East Coast, and a rise in apocalyptic talk on local radio call-in shows, operating only because the towers and stations are outside city limits.
Anti-Gun groups blame the rioting in part on the recent lifting of the 27 year old gun laws in DC, claiming that it made it easier for people to commit crimes in a situation such as this.
We were unable to procure a statement from anyone from the Church of Abaddon Ascendant by press time.
---
RUMORS OF "ANGEL" SIGHTINGS AT GEORGETOWN UNIVERSITY - SOUTHWEST - Rumors have it that a being described by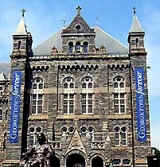 witnesses as an "Angel" have been spotted, at the Catholic Cathedral on the Georgetown University campus, reports vary from witnesses, from recalling vividly the experience, to having shady memories, though many agree that this person, whom they describe as having long wavy blonde hair, and fair ivory skin, with flawless features was spotted at the alter praying, even believed to be crying. One witness even claims that she heard the person singing, a mournful song in which he claims brought him to his knee's and to tears, as well as many others who were present. Church officials were not able to confirm the nature of this entity. Nor willing to comment on the alleged sightings.

---
---
POLICE NEWS
---

MUSICIAN LOKI (STEPHEN W. BYRNE) WILL NOT COMPLETE RAPE TRIAL; ACCUSER MEGHAN AMBROSE DROPS ALL CHARGES — NORTHEAST — In a surprise move, just days after her bodyguard and lover Raine Drouven was subpoenaed to submit to DNA Testing in the discovery phase of the now-infamous rape trial of her former lover and musical collaborator Loki, Meghan Ambrose has suddenly withdrawn rape charges against Loki and dropped her case.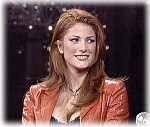 Her attorney would not comment on the specific as to why, but speculation runs deep that the DNA evidence about to be procured from Drouven might have weakened her case in some undisclosed manner. Ambrose remains in seclusion at this time. Byrne likely will simply return home and get back to work on various musical projects with which he had busied himself while his travel was restricted by the courts. Spokespeople in Loki's camp were not yet prepared to make a public statement at press time. Likewise with Miss Ambrose and Mr. Drouven.
---
SHOOTOUT AT BRYAN'S BLACK IRON HERALDS IN REFORM ON DC GUN LAWS — SOUTHWEST — Sources

say there was a brief but extremely violent gun fight just outside a local eatery in one of the normally more serene parts of the city a few nights ago, just days before the infamous gun ban in Washington was lifted after over 20 years.
DCPD Southwest Precinct received over seven 9-1-1 calls in the space of about 5 minutes to report a young black woman in dark clothes and a young brunette white man in a plaid shirt, both taking rifle shots at a second brunette white male on the sidewalk just outside Bryan's Black Iron Restaurant & Lounge. Witnesses recall the target having been inside the Black Iron for a bit, departing after getting surly with a waitress over the prices. They say the shooters left in an SUV of some sort, but descriptions varied too widely to help in identifying the getaway vehicle.
---
SEVERAL LOCAL SMALL TIME CRIMINALS MISSING — LOCAL GANGS CRY STALKER, RESIDENTS CHEER, POLICE STUMPED — SOUTHEAST -- Over the course of the last two weeks, a highly unusual number of missing persons reports have been filed from amongst the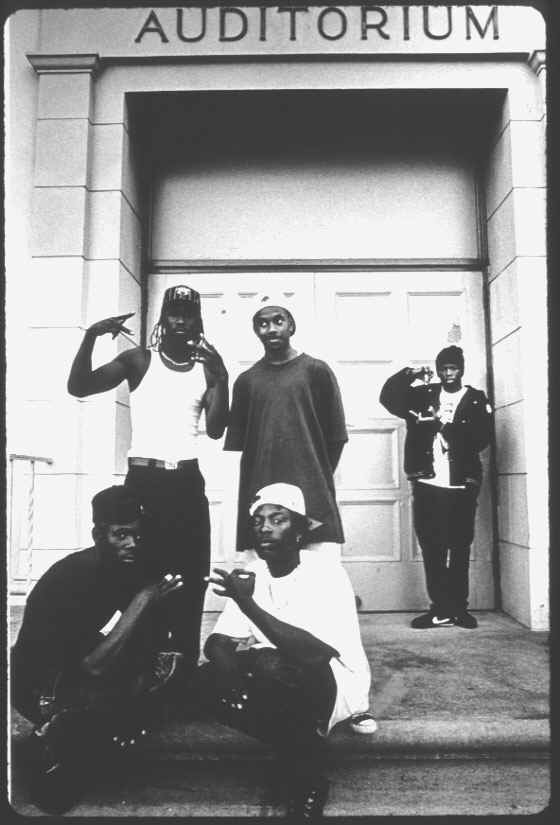 rank and file of DC's more troublesome areas; all of them in Southeast, mainly in Anacostia and abandoned areas near Rabble and Web of Night, as well as down by New York Avenue and other Gang territory.
Heaviest hit was the Half Street corridor which until recently was overrun with a now-seemingly defunct crew calling themselves The Villynz. Local residents held captive in their own homes by these men and their crime sprees rejoiced; police insist they have no evidence of vigilantes at work but continue to investigate the cases as normal. The total missing from that area this month is now almost 30, though there have been no bodies found as of yet.
Anyone with information on these disappearances is asked to call the DCPD Tipline at (202) 555-HELP.
---
---
ENTERTAINMENT NEWS
---
KATHERINE WHITTIER GETS BACK UP IN THE SADDLE AGAIN — After a hiatus of well over half a year, following an incident involving cocaine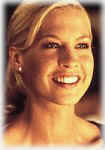 which left her comatose for weeks but ultimately excused from criminal culpability due to a technicality, Head Entertainment and Social Reporter Katherine "Kitty" Whittier is returning to her desk at the Post, reinstated with full back pay. The Post even picked up her hospital tab, even though she was technically suspended pending the outcome of the investigation into her drug overdose early this year. Whittier is said to be ecstatic and in her element once again, though for the first month or two she will be part-time, pending Doctor's approval of her return to full time workload, which in Whittier's line of business can be exhausting for anyone. She is rather closed-mouthed about the events that transpired, except to alternately continue to claim both that she's had an ongoing drug problem for months, and yet at other times to protest her innocence. Whittier is eager to get back to what she considers a normal routine. Neither her Doctor nor Attorney would comment further on the outcome of the criminal investigation related to her case, nor to speculation of plea-bargaining.

Whittier would specifically like to extend her deepest respect and appreciation to Helen and Jamison Fairfield and all those at the British Embassy, who despite being frequent targets for her poised pen, have extended her remarkable kindness and gracious friendship during her recuperation, with the understanding that this in no way excuses them from anything work related that may surface in the future. Even knowing that, they went above and beyond the proverbial call of duty to support Whittier in her recovery.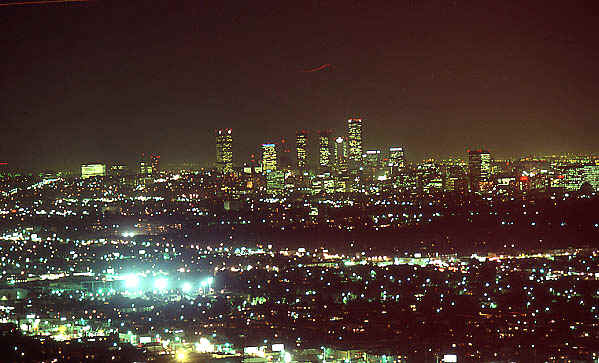 LA Gang War Takes Occult Turn — LOS ANGELES, CALIFORNIA — South Central Los Angeles suffered through a second night of violence and looting last night as several gangs engaged in an all-out battle for territory.
Fires raged through many areas, but the governor has yet to declare a state of emergency or call in the National Guard, despite repeated calls from the mayor's office.
Matters took a strange turn when a local "shock-jock" radio host interviewed a supposed member of one of the warring gangs. "We fight for Manishtusu," said the unidentified man, "and all the fallen will bow before him in a pool of blood!"
Occult experts claim that "Manishtusu" is the name of a demon in biblical lore, one that has been linked to no less than eight violent cults in Los Angeles since the early 1930s.
---
Terrorist Bombing at NASA Hides Kidnappings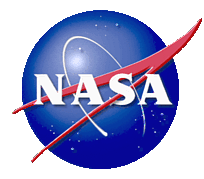 — CAPE CANAVERAL, FLORIDA — 23 NASA staff members have vanished in the wake of the firebombing of their offices and laboratories, officials reported today. This is the latest instance of missing aerospace research personnel, joining reports of similar disappearances in Kazakhstan, Ecuador and the offices of 12 aerospace industry corporations.
---
HIBISCUS PLANTS DON'T GET YOU HIGH — HOUSTON, TEXAS — Texas cops thought they'd made a major drug bust when they raided a home northwest of Houston last Tuesday. After all, it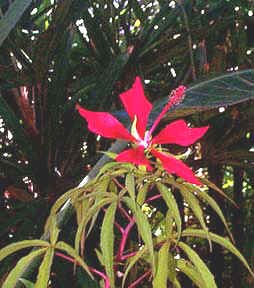 looked like there were huge marijuana plants growing in the front yard.
"All of a sudden, they burst in with their guns loaded, pointing at me, screaming, 'Get on the floor! Get on the floor!'" northwest Harris County resident Blair Davis told KHOU-TV.
It turns out the tall plants with the narrow leaves arranged in a fan pattern weren't pot plants at all, but specimens of Texas Star hibiscus (search), which Davis grows for his landscaping business.
That didn't convince the 10 or so members of the Harris County Organized Crime Unit (search) who stormed around the house.
"I just put my head down, shook it and said: 'Guys, you are making a terrible mistake. That is Texas Star hibiscus, not marijuana,'" Davis told the TV station. "They just told me to shut up."
At one point, the officers discussed whether the bamboo in the window might be the demon weed as well, Davis told the Houston Chronicle. They also asked him what he planned to do with the watermelons and cantaloupes growing out back.
"What would I do with them?" Davis said he responded.
After about an hour, the officers decided the search was over. They gave Davis a "citizen's information card" with the words "closed-report" written on it.
"No apology, no nothing," Davis complained to the Chronicle. "I realize they have a job to do, but this seems a little bizarre."
---
---
INTERNATIONAL NEWS
---
Mexico City Gripped by Chaos and Mass Disappearances — PUEBLA, MEXICO — "The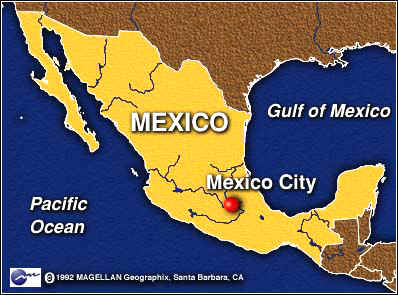 graveyards have given up their dead!" is the cry repeated over and over for the last three days, by a hysterical voice speaking on Mexico City's Radio Joya, station XEJP. Phone service to the city is out, and over-flights by the Mexican Army report that parts of the city are in flames, but the streets appear deserted.
---
Egypt Struck by Mysterious SIDS Outbreak — CAIRO, EGYPT — A mysterious and massive outbreak of Sudden Infant Death Syndrome, or SIDS, has sparked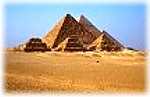 panic and fears of an epidemic or worse in Egypt and throughout parts of the Middle East. Over the past week, over 600 newborns between the ages of six weeks and less than 24 hours have died of unexplained causes in hospitals throughout Egypt.
Physicians and medical experts say that while sudden and unexplained deaths do occur with some infants, the breadth of this outbreak is completely unprecedented and may represent an unknown infection of some kind. "SIDS is not a contagious disease," says Dr. Mariq Hanoush of Cairo. "This epidemic clearly involves something beyond simply random chance. Frankly, we're at a loss."
Egyptian authorities have declared a state of emergency and called upon the assistance of the World Health Organization. The US Centers for Disease Control and Prevention have also volunteered experts and resources to aid in both isolating and containing the cause of the fatalities.
---
---
ENTERTAINMENT NEWS:
GOSSIP COLUMN
---
AS THE STOMACH TURNS: The Glitterati of Washington have been keeping staffers on their toes scrambling in the absence of the Kitty's Claws to keep up with their antics. The busiest by far seems to be the newest kids on the block playing Sex Degrees of Separation with each other.

Our cast of characters for this season appear to thus far be: one up and coming political aspirant, Aesik Baird; one veteran bar mistress from Northwest, the ever lovely and Amazonian Jane Smith; fast girl on and off the NASCAR Circuit, Francesca "Torque" Torquemada; diminutive DeeJay Mini-Me & Georgetown student Jamie Coxwell; Jamie's erstwhile beau of the month, fellow Web employee and C-list local rocker, Jason MacGrey of Deep Reign; and returning to the ring for her fourth consecutive season in our sights, the resilient, gracious and always fun to watch blonde bombshell, Lady Helen Fairfield, having just recently shed her new Doctor pal. Another gossip alumnus, one Raine Drouven, comes late to the party, but we always say it's better to come late than never at all. His current belle, Ms. Ambrose, understandably silent after her latest adventures in court. Plus, we have a surprise mystery guest later in the column.

First round lineup, last we knew, was Torque and Aesik, Jamie and Jason, Raine and Gabby/Meghan, and Helen and her Scottish Doctor, Dr. Ian MacGregor,

Orthopaedic Surgeon at George Washington University Medical Center. But, out, out brief candle, Dr. Ian has already parted ways with the fair Fairfield, leaving her on the prowl yet again after splitting from long-time serious beau Cross.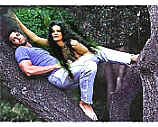 But just when we think we have the cast sorted out, someone starts playing musical amore with us. Spotting a couple of weeks ago was our friendly neighborhood Hill climber, trying to round up the rural vote, no doubt, with an evening tussle with Ms. Smith out in Rock Creek Park. Apparently Mr. Baird does not have enough wild, tomboyish brunettes in his life.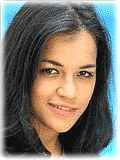 Speaking of which, notably absent from his arm of late is his usual fare, Ms. Torquemada, who would not comment except to say that their breakup was certainly news to her, and to mention a recent phone call from someone informing her that Ms. Smith is not the least of Mr. Baird's dalliances, with which our sources concur. EMT's were dispatched to Mr. Baird's residence recently to treat mysterious injuries incurred by none other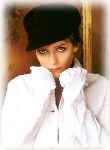 than Ms. Jamie Coxwell, aka DJ Mini Me, who apparently has a key to the place of her own, according to responding medical technicians. It appears as if these events were news to Ms. Torquemada, including a mysterious houseguest of Mr. Baird's, also with a key of her own, according to neighbors, a stunning but antisocial brunette with a pageboy, that apparently works on the Hill as well. It explains a great deal about this debacle that Mr. Baird is a Democrat in the Clinton tradition. Apparently in more ways than one. Sources are having trouble identifying her as of yet.
Now Ms. Coxwell's halo isn't exactly shiny either. Recent sources had paired her up with Web

bartender and grunge front man Jason MacGrey for the last month or two. Then again, we understand the confusion she must feel, because apparently Mr. MacGrey is also confused as to who he is involved with as well, seeing as he was noted leaving a local club in the limousine of none other than La Fairfield herself, arm in arm and alone. We tracked them back to her residence in Northwest, and noted that neither the Limousine nor Mr. MacGrey left that evening.

But wait... there's more.
As if things were not already complicated enough, let's throw the always entertaining Raine Drouven into the mix. Seems that Mr. MacGrey wasn't enough for fair Helen, judging by the tongue tennis she was playing with Drouven in the Web recently.
Are you exhausted yet? Us too, but likely not as much as our bed-hopping celebs! Until next time...