Duchess and the Professor Return to Washington
SOUTHWEST -- Musician Amelia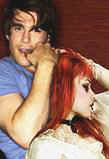 Wentworth, a.k.a. The Duchess, and her Parapsychology professor husband, Eriond Tekenduis, have return to Washington D.C. after a one year hiatus in England.
The pair, who are both native Londoners, returned to their roots last August; her to work on her soon to be released album "Medieval Macabre in the key of C," and Tekenduis to study at King's College of London.
The couple and their 2 year old son, Philip, who was born in D.C., moved back to the states in late January.

Tekenduis is co-owner of a well-known occult bookshop and curio store called "The Final Word" in Southwest DC, along the Georgetown waterfront shopping district.
---
Georgetown U. is critical of students' parody publication

By Daniel de Vise, Washington Star-News Staff Writer

NORTHWEST -- Georgetown University officials say they regret the decision of an independent student humor publication to publish an article some students have found to be racist.

An article in the December issue of the Georgetown Heckler portrays the staff of the Hoya, the campus newspaper, donning white hoods and burning a cross in the manner of the Ku Klux Klan. The piece also describes students "hanging dark, human-shaped piñatas" from trees.

The piece is meant to mock the Hoya for its own poor judgment in publishing an April Fool's edition last spring. According to the Hoya, that edition prompted a sit-in at the newspaper's offices over allegedly racially inflammatory articles.

But the Heckler's parody did not sit well with some Georgetown students and faculty. Todd A. Olson, vice president for student affairs, said in a statement he was "deeply troubled by numerous concerns that have been expressed to me" about the parody.

"I have consulted with senior colleagues, and we condemn these attempts at humor," he wrote, calling the article "deeply hurtful and potentially destructive to the fabric of our campus community."

Jheanelle Brown, president of the campus NAACP chapter, told the Associated Press that a coalition of groups had sought an apology and a retraction from the Heckler: "I'm extremely, extremely angry and, as a black person, really offended and physically sick," said Brown, 21, from Lithonia, Ga. "I'm just personally tired of being attacked for who I am at a white school."

The article was still on the Heckler Web site Thursday, along with a photograph showing hooded figures gathered around a burning cross.

Jack Stuef, editor of the Heckler, told AP he attended a campus forum Tuesday night to answer complaints.

"They didn't really understand the point, which was not to be racist but to satirize racism itself," said Stuef, 21. "We still stand behind our point in the article that we think racism exists on campus."
---
Club Physique In Bad Shape
NORTHEAST -- Club Physique, a unisex strip club in Northeast DC, has shuttered its doors not even a year after its grand opening.
The poor economy was cited as the main reason for the closure,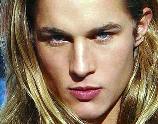 according to Daniel Christiansen, co-owner, manager, and occasional dancer.
Christiansen says that he will most likely write off his investment and begin exploring other business opportunities outside of Washington. The Washington area has fared better than many cities in the depressed economy, but businesses tied to governmental contracting are the main ones to survive in the area.
Club Physique's dancers have moved on to other clubs or other careers.
---
TerraTech USA Closes, goes back to Europe – Nightclub New Eden Sold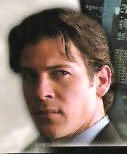 ANNAPOLIS, MD -- TerraTech CEO Vander Soulridge has sold all of his American holdings, including Warrenton, VA and Baltimore, MD, and returned to his native Hungary, taking what remains of TerraTech, the Environmental Conservation Company, with him. Soulridge could not be reached for questioning, and his public relations officer, Nicole Harrington, only said that the company was going through a consolidation to "better serve the public."


Soulridge's former personal DC nightclub, New Eden, has been sold by his one-time employee and paramour, Aurelia "Hera" Wyre, who was given the property in a palimony court settlement. In August 2007, the Star-News had reported that the couple had a "domestic disturbance" at the TerraTech Baltimore office. Eventually, Wyre revealed years of physical, mental, and psychological abuse at the hands of Soulridge to the local authorities, and took him to court both criminally and civilly. The criminal charges ended in a hung jury amidst charges of jury tampering, but the civil suit ended up settling out of court to allow Soulridge to leave the country in peace.

The opulent three-story McPherson Square location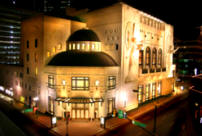 has been purchased by a real estate holding company, and will reopen in the future as another up-scale restaurant or lounge. It is located on the north side of McPherson Square, about seven blocks north of the White House.
The proceeds for the property's sale, Wyre said "will go to those who need it the most." Wyre refused any further comment. She has since re-enlisted in the military, where she formerly served in the Marines for several years, before she became the head of security for TerraTech and Soulridge's domestic partner after her tour of duty ended. Major Wyre is said to have reported for duty in Afghanistan sometime near Christmas.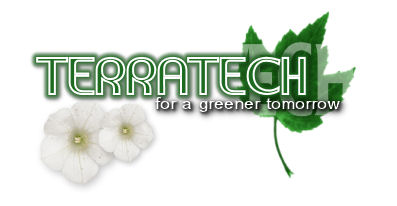 ---
Local Psychiatrist finally returns to medicine after suspected MDMA prank in Dark Asgard
SOUTHEAST -- It has taken over a year for Dr. Moira Reynolds to get her medical license reinstated, after a high-publicity scene in Dark Asgard last year. According to court records and reports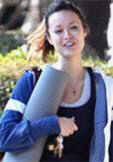 from colleagues, it was believed that someone may have slipped MDMA. also known as "Ecstasy" or "X," into her drink while at a local night club, as a prank. The psychiatrist and another club patron, musician Azazel Sevren, were arrested at musician Loki's nightclub Dark Asgard, after a lewd public sexual display while still in the club.

The courts required for her to take a professional hiatus to attend outpatient counseling and rehabilitation, even though the doctor was never convicted of using MDMA and drug tests were negative. Dr. Reynolds, whose married name is actually Matreal, said that the time off was "...in the long run a kind of blessing. This vicious prank hurt my husband, who is a very pious man, very deeply. The time off has helped us move past this and become a stronger couple."

When asked about how she passed the time while not treating her patients or helping the local hospitals and law enforcement with the clinically and criminally insane, Dr. Reynolds said that she's "...been doing yoga, weight training, reading and painting - anything to keep my mind busy. I went to couples' counseling at Church with my husband, and I did a lot of deep reflection on who I am as a person."

Dr. Reynolds has not decided yet if she will go back into private practice now that her license was reinstated, or if she will opt to work as a contractor/retainer for local law enforcement agencies. DCPD was never able to identify any suspect(s) who laced Dr. Reynolds drink, and the case remains open. Sevren was cleared of all charges that he had done the drink-spiking or otherwise drugged Dr. Reynolds. They ask anyone with information to please contact the local branch office of the DCPD or the Anonymous Tip Line.
---
Local Racer Makes Good
SOUTHEAST -- Local NASCAR Rookie Francesca "Torque" Torquemada of Washington, DC, and her crew are already planning for next Saturday's showdown at the Stater Brothers 300. It will be held at the California Speedway, just outside of Los Angeles, Calif.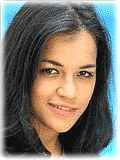 This season, Torque began racing as a full-time driver on the NASCAR Busch Series, a circuit considered to be a stepping stone for drivers who want to make it to the Nextel Series. She is the only woman scheduled to race the Busch Series this year, and the ninth female racer on the NASCAR circuit since 1982.

This will be the first year she will attempt to qualify in all Busch Series races, of which 34 remain. Previously she drove in five races in the Busch Series while also completing her GED. This season she will also be driving a new Global Industrial Contractors Chevrolet.
Off-road she currently drives a mock Grand Nat that she hand-built up from her mother's junked Buick, with the help of an ex-boyfriend who owned his own shop. She is currently single and spends her off-wheel time in Southeast DC.
---
Local Dojo Fails to Reopen
NORTHWEST -- A local mixed-martial arts dojo, Steel & Rain, which had relocated from its humble beginnings in Southeast DC to a tonier clientele in vicinity of the Embassy Row area, sadly may have been yet another local business to be strangled by the struggling economy and failure to be relevant to government contracting bids.
The dojo purchased a new site in Northwest and began construction over a year ago, but financial problems and issues with local crime delayed the opening. The mixed-use building was refurbished and code-approved back in the spring, but failed to open for business. Most of the staff has moved on and current tax records show the building is owned by a small DC holding company, whose contact information is the dojo itself. A young woman answered the company phones but asserted that she did not know where anyone else was.
The manager, who was listed as "Steel Reaper" (most likely a sort of stage moniker for the martial arts circuit), is currently whereabouts unknown, but has not been reported as missing to police.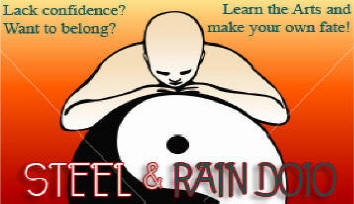 ---
Washington Star-News Editor ends Texas hiatus
MIDTOWN -- Family commitments required Washington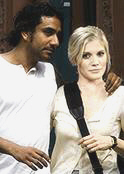 Star-News Editor in Chief Laura Bauer to leave her home in D.C. and return to Texas last year, but those matters have been addressed and Bauer is returning to the helm of the Star-News in early 2010.
Bauer is a Texas native, born in the small, southern Texas town of New Braunfels, and attended college at Texas State University in San Marcos. After graduation, she moved to D.C to take a job at the Washington Star-News, and quickly proved her talents, soon rising to editor. A while later, she began dating a UN translator, Jesadan bel Ackesh, whom she met in DC. They now have a set of twins together.
Last September, Bauer's father suffered a heart attack which forced her, bel Ackesh, and their children to relocate to Texas to be with her family and help manage her father's 600 acre cattle ranch until other arrangements could be made.
The couple was married March 2009, in Texas, in a mixed culture ceremony (Hindi and Lutheran) attended by her family, as well as his from London. The family is en route to resettling in Washington this month.
---
MAISON DU DOULEUR DUE FOR SECOND REOPENING, MINUS ONE
DULLES, VA -- Closed for the last year and a half, the Maison du Douleur (House of Pain) will be reopening its doors, minus one Valentine Maralov.



No sooner had the notorious fetish club reopened two years ago, when the companion of the Maison's owner, "Madame of DC" Lorelei Del'Armigo, was caught having a torrid love affair with Lia Hudson, a small-time novice stripper at the now also-closed Club Physique in Northeast DC.
Del'Armigo and Maralov, in an attempt to reconcile, reshuttered the American shop and sequestered themselves in her home in Paris, but rumors from Europe say that Maralov still could not remain faithful.

Maralov's exact location now is unknown after Parisian authorities were called in when del Armigo had him forcefully removed from one of her Paris apartments, after catching Maralov in intimate acts with an unnamed woman.

Del'Armigo has return to D.C. alone to her Fetish-themed entertainment club, but has not yet released a reopening date for the venue.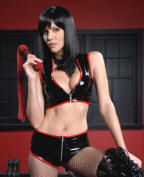 The Maison was originally run by Monsieur Jean Claude de Perdue and Madame Del'Armigo some years ago. It was an entertainment venue that catered to "fetishes" in a non-sexual fashion.
In 2001, de Perdue fell ill, and Lorelei and he went to Paris, closing The Maison for the first time. Del'Armigo returned to Washington without Mssr. de Perdue and re-opened in 2008, only to be swept into a showy personal drama that shut the doors once more.
The Maison itself is a large house on several acres of land in Loudoun County, that sees clients by vetted private appointment. The house is modeled after a plantation style home, and has cabins and a barn. Private parties are available.
News of the second re-opening has sparked a small controversy in some of the neighboring gentrified HOA enclaves, with picketing protesters from local religious groups as well as attempts to revoke or alter the Maison's zoning to disallow the club to reopen.
---
---
POLICE NEWS
---
DC Police Chief Retires Early, Leaves Spot Vacant with Little Death Still Alive
MIDTOWN -- Lieutenant Barry Linden of the DCPD took an early retirement package this past summer, officially citing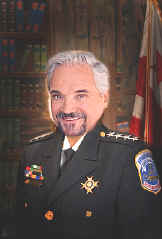 budget concerns, personal health reasons, and frustration with his department's inability to solve the "Little Death" drug frenzy that had wreaked so much havoc in Southeast and occasional elsewhere in the city. There have been unconfirmed rumors that Linden was asked to step down and a new Chief will have to be appointed as soon as possible, one whom the city hopes will find a way to crack the Little Death drug operation.
Linden was named Chief of the Metropolitan Police Department by DC Mayor Adrian Fenty. He officially assumed the leadership position on January 2, 2007. On April 3, 2007, members of DC Council approved confirmation.
Chief Linden has spent most of his entire law enforcement career with the Metropolitan Police Department, beginning in 1990. Much of his career has been in uniformed patrol, where he served as Commander of the Fourth District, one of the largest and most diverse residential patrol districts in the city. He also served as the Commanding Officer of the Department's Major Narcotics Branch and Vehicular Homicide Units.
In 2006, the MPDC's Office of Homeland Security and Counter-Terrorism (OHSCT) was created, and Chief Linden was tapped to be its first Commanding Officer. A highly respected professional in the areas of homeland security and community policing, he took the lead role in developing and implementing coordinated counter-terrorism strategies for all units within the MPDC and launched Operation TIPP (Terrorist Incident Prevention Program).

Chief Linden is a graduate of the FBI National Academy and the federal Drug Enforcement Administration's Drug Unit Commanders Academy. He holds Bachelor's and Master's Degrees in Management from Johns Hopkins University, and a Master's Degree in National Security Studies from the Naval Postgraduate School in Monterey, California.

Linden's last day is Friday, February 5th, after which he will be retiring to the Eastern Shore of Maryland with his wife, Margaret, "...if I can get the moving van out there in all this snow," he joked with press last week.
---
Pianist/Vocalist Sandburg disappears right after big return.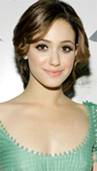 NORTHWEST -- Pianist/Vocalist Annika Sandburg, Minnesota native and D.C. resident, disappeared in late December 2008, shortly after the news of her boyfriend, Azazel Sevren's, sexual encounter with psychiatrist Dr. Moira Reynolds in Dark Asgard. Her pet cat has also vanished.

Sandburg who was a classically trained singer and pianist and had just started touring to resurrect her music career, was last seen by neighbors in the company of the Ivy League drummer, arguing outside of their Georgetown apartment, and she has not been seen since. The singer had said in an earlier interview that she had been working on some new music with shock rocker Loki, as well as making plans for a summer wedding. She was to release a new album, the first in 8 years, but that material has been shelved pending legal determination of ownership of the tracks.

Sevren is also missing and is listed as a "person of interest" in the case. No family have come forward to report him missing, but he has never returned to their apartment.

Sandburg's parents have flown to D.C. on several occasions, to look over evidence from the now-empty Georgetown apartment the couple shared, but there have not been any new leads on the singer's whereabouts. Sandburg is thought to have other relatives in the D.C. area who have not come forward.
Police ask anyone with information to please contact the local branch office of the DCPD or the Anonymous Tip Line.
---
Actroid Actress Pinched from Smithsonian Demo
NORTHEAST -- Kokoro Company Ltd. (the animatronics division of Sanrio), reported that a new and unique prototype of their now-famous Actroid humanoid robots was reported stolen from a special holding location on the grounds of the Smithsonian Museum.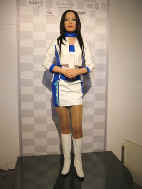 Museum officials confirmed that the Actroid, a humanoid robot with strong visual human-likeness developed by Osaka University and manufactured by Kokoro Company Ltd. (the animatronics division of Sanrio) was on loan to the Museum of Natural History after Actroid technology saw much success in New York being used to mimic extinct animals for demonstrations.
The Actroid was first unveiled at the 2003 International Robot Exposition in Tokyo, Japan. Several different versions of the product have been produced since then. In most cases, the robot's appearance has been modeled after an average young woman of Japanese descent. The Actroid woman is a pioneer example of a real machine similar to imagined machines called by the science fiction terms android or gynoid, so far used only for fictional robots. It can mimic such lifelike functions as blinking, speaking, and breathing. The "Repliee" models are interactive robots with the ability to recognize and process speech and respond in kind.

In the Spring of 2010, Actroid will enter the market back home, being sold for $20,000 at select stores in Japan. Actroids are available for rent currently on the Kokoro web site.
The prototype, called the Actroid DER 7, was experimental and its loss has set back android research for years. The prototype was removed out of storage by forced entry. No suspects have yet been named, though there are unconfirmed rumors of corporate espionage being responsible. Anyone with information that leads to the return of the prototype is eligible for a monetary reward from co-creator roboticist Hiroshi Ishiguro, who is very eager not to lose valuable research and information the android contains.
Police ask anyone with information to please contact the local branch office of the DCPD or the Anonymous Tip Line.
White Americans' majority to end by mid-century
By HOPE YEN, Associated Press Writer

WASHINGTON – The estimated time when whites will no longer make up the majority of Americans has been pushed back eight years — to 2050 — because the recession and stricter immigration policies have slowed the flow of foreigners into the U.S.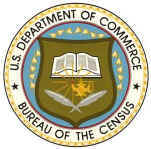 Census Bureau figures released Wednesday update last year's prediction that white children would become a minority in 2023 and the overall white population would follow in 2042. The earlier estimate did not take into account a drop in the number of people moving into the U.S. because of the economic crisis and the immigration policies imposed after the Sept. 11, 2001, terror attacks.

The 2050 estimate is one of four projections released that is based on rates for births and deaths and a scenario in which immigration continues its more recent, slower pace of adding nearly 1 million new foreigners each year. Demographers said that scenario offers the best look for now at the future demographic makeup based on current conditions, rather than other models which assume higher rates of immigration.

The United States has 308 million people today; two-thirds are non-Hispanic whites.

The total population should climb to 399 million by 2050, under the new projection, with whites making up 49.9 percent of the population. Blacks will make up 12.2 percent, virtually unchanged from today. Hispanics, currently 15 percent of the population, will rise to 28 percent in 2050.

Asians are expected to increase from 4.4 percent of the population to 6 percent.

The point when minority children become the majority is expected to have a similar delay of roughly eight years, moving from 2023 to 2031.

The population 85 and older is projected to more than triple by 2050, to 18.6 million.

The actual shift in demographics will be influenced by a host of factors that can't be accurately forecast — the pace of the economic recovery, cultural changes, natural or manmade disasters, as well as an overhaul of immigration law, which may be debated in Congress as early as next year.

As a result, the Census Bureau said the projections should be used mostly as a guide.

The agency also released numbers showing projections based on "high" rates of immigration — more likely if more-flexible government policies and a booming U.S. economy attract large numbers of foreigners — as well as "low" immigration, a possible scenario if U.S. policies don't change much while the economy substantially improves.

_With high immigration, the minority "tipping point" is moved up to 2040, two years earlier than the previous estimate. At that time, Asians would have a much larger share, at 8 percent, since their population growth is more dependent on immigration than birth rates.

_With low immigration, the "tipping point" arrives by 2045.

Under a purely theoretical "zero immigration" scenario in which the U.S. effectively does not take in any immigrants, whites would remain the majority in 2050, making up a solid 58 percent of the U.S. population. In such a case, the share of Hispanics would increase to 21 percent because of high fertility rates and a younger population.

Under a "zero immigration" model, the 65 and older population also grows substantially faster, comprising nearly 1 in 4 Americans.

"These projections show that immigration will serve to replenish our labor force as baby boomers age into retirement and make our population younger without overburdening our schools and other community resources," said William H. Frey, a demographer at Brookings Institution.

___

On the Net:

Census Bureau: http://www.census.gov

---
---
INTERNATIONAL NEWS
---
Police: Brazil boy stuck with needles for a ritual

By MARCO SIBAJA

BRASILIA, Brazil – The stepfather of a 2-year-old boy found with 42 needles in his body confessed to jabbing them into the toddler during weeks of rituals with a woman he claimed received instructions through trances, Brazilian police said Thursday.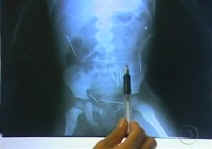 Roberto Carlos Magalhaes, a 30-year-old bricklayer, told detectives that the woman went into a trance and would "command him to stick the needles in the boy's body," police inspector Helder Fernandes Santana said in a telephone interview with The Associated Press.

The two held repeated sessions over several weeks, and perhaps longer, in which they inserted the needles in the child, Santana said.

"According to his confession, he acted under influence of the woman, but it was he who stuck the needles in the boy's body," the inspector said. The stepfather, the woman he said went into trances and another woman at some of the rituals have been arrested, though no charges have yet been filed.

Magalhaes initially denied involvement when he was first questioned by authorities on Monday, but confessed after police detained him on Wednesday, Santana said.

An enraged crowd of more than 100 people surrounded and hurled rocks at the police station in the small northeastern city of Ibotirama where the suspects were held Wednesday night. Santana said they broke out a window of his own car because they wrongly believed the suspects were in it.

Extra police were called in to restore order and protect the suspects, who were then taken to an undisclosed lockup for their own protection.

The child, meanwhile, was airlifted to the heart unit of a major hospital in northeastern Brazil Thursday because two of the needles are close to his heart, but it was not immediately clear when doctors might be able to remove them.

Surgeons at a hospital in the town of Barreiras in Bahia state, where the boy had been hospitalized since Sunday had decided not to try to remove any needles immediately for fear they could cause more damage.

Doctors located 42 needles in the boy, who was in stable condition after a 240-mile (390-kilometer) flight to the hospital in the coastal city of Salvador that has a special heart unit.

Hospital spokeswoman Susy Moreno said that an evaluation of how to treat or operate on the boy probably would not be finished until Friday. He was in an intensive care unit but was conscious.

The boy's mother, a maid, took him to a hospital in Ibotirama on Dec. 10, saying he was complaining of pain. Three days later, after X-rays revealed many of the needles, doctors moved him to the larger hospital in the nearby city of Barreiras.

The mother told police she didn't know how the needles got inside her son, whose name was not released because of his age.

The boy's father, Gessivaldo Alves, told a Brazilian newspaper that he visited the home where the boy was living and found unspecified items that could be used for black magic.

Santana said police are investigating to determine what sort of religious sect the stepfather and the women belonged to.

One of the doctors who treated the child, Luiz Cesar Soltoski, said he believed that the needles were stuck into the child's body one by one. Police have also concluded it would have been impossible for the boy to have ingested the needles — which have been also been found in a lung, his left leg and different parts of the thorax.

___

Associated Press Writer Alan Clendenning in Sao Paulo contributed.

---
ENTERTAINMENT NEWS:
GOSSIP COLUMN
---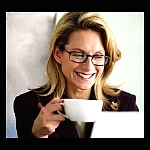 Entertainment and Gossip
From regular columnist
Kitty Whittier
January gray is here,
like a sexton by her grave;
February bears the bier,
March with grief doth howl and rave,
and April weeps -- but, O ye hours!
Follow with May's fairest flowers.
- Percy Bysshe Shelley
Yes, my lovelies, I am tired of winter too, and they say more is still coming. So let's keep warm by the fires of faux pas and distract one another with the antics of others...
Things had become so quiet last year that I thought perhaps there'd been a spell put upon our fair city, but of late things seems to be somewhat looking up.
We may as well start the new year off with a bang, just like our star player Loki seemed to have done last year, right under everyone's noses. Apparently one of his long list of paramours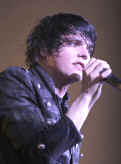 finally caught up to him with a little surprise. Not so little any more, as his illegitimate daughter is growing by leaps and bounds just as you'd expect a baby to do. Our math majors can tell that he certainly didn't let the bed get cold after Barista/Barrister Barbie, a.k.a. Felicity Duckworth, ran screaming out of it to take the bar. Details are spotty for now, but it seems as if there is a typical Hollywood legal battle over custody and support and all that fun, and lawyers at 20 paces, as the trickster god's elder, daddy dearest, reaches across the pond and gets involved for once in his life. The mother is currently unidentified, though my customary thank you extends to anyone willing to rectify this. The daughter's name has not been released but I feel it isn't sporting to go after those who aren't old enough to defend themselves, so we will move on from that juicy but verboten tidbit. We do wonder, though, if her coming into Loki's life has to do with a donated network upgrade he arranged for, benefiting Stand Up for Kids of Washington. We're not sure what to make of rumors of YouTube footage of him molesting another barista from the Word, nor of the comings and goings of an unnamed young lady who seems too young even for our reigning lothario. Sends a bad message to the judge when in a custody battle.
We are a bit disappointed to learn that Steel Reaper's dojo came and went, without a reunion performance of his old band. I did get that preview CD months ago and it was good reading for the coffeehouse crowd. Shame he never did a gig at the Word or anything. He just pulled a Howard Hughes on us one day last year.

A lovely across-the-pond welcome back to The Duchess and her Professor, as they retake the Harry Potter set by storm, having returned and resumed their proprietorship of the Word. No word, so to speak, as of yet, as to The Duchess's latest aural antics, but no doubt we shall hear soon.
It is probably a good thing that Club Physique is now Club Dead, considering that all that taking off of clothes is not really in season right now due to the weather. We didn't have the pleasure of evaluating their offerings, which may be indicative of their fate.
We are dying of curiosity about another defunct venue however, and that would be the mystery savior of the building where once stood that homage to Fritz

Lang and Dante's Inferno, New Eden DC, courtesy of the now un-expatriated Vander Soulridge, who closed up shop after one peccadillo too many and tucked tail for Eastern Europe last summer. Gotta give credit to Miz Wyre for her graceful egress though; class act to the bitter end. The building could have been lovely with the volume turned back to a tasteful 3 or 4, and perhaps the new owners will take the hint and come up with something that isn't trying so damned hard to be a Disney version of Heaven and Hell.
Another returning member of our cast is the fascinating Doctor Reynolds, whose hijinx hopefully were halted while on her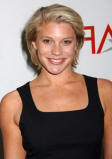 hiatus. Date rape drugs are no laughing matter, and whoever was responsible, I hope they like jumpsuits and cots.
Speaking of many happy returns, we are all thrilled to welcome back our Editor in Chief Bauer (or is it bel Ackesh now?) and her lovely husband and twins to Washington. The ship will sail true with her at the helm, no doubt.
Just to keep things balanced, we have had a couple of notable disappearances as well. Pianist and singer Annika Sandburg is still no doubt waiting for the third time to be the charm in her off-again, on-again, off-again career and personal life. No doubt the now-faded drama with boyfriend drummer Azazel left a bitter taste in her mouth. Or, well, someone's mouth. And

Croatian horror writer Janko Karovic left DC in silent disgrace after his 2009 novel, Children of a Silent God, was panned by American critics and overshadowed by competitors Laurell K. Hamilton. Charlaine Harris, Keri Arthur and MaryJanice Davidson. I just think that housewives have enough vampires to pretend to succumb to already, and a Scottish anti-hero private eye just wasn't unique enough to overshadow Anita and Edward. Shiny and underage looking still seems to be en vogue for the supernatural set.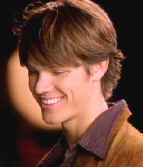 Speaking of things supernatural, DC's own Orson Wells protégé, DJ Nyx from 93.1 The Blade, has returned with a new shiny radio show, after the messy lawsuit from last year when he investigated a haunted hotel at their request and ended up exposing them as a fraud. We hope he's gotten a bit braver. For a while there we feared that his hosting that last Haunted Washington Halloween Tour might have broken him. Oh dear, I seem to have mentioned more reappearances.
Speaking of reappearances, there'd better be one of my driveway soon.
Ciao now, snow plow. Meow.

---
ENTERTAINMENT NEWS
---
Loki and Dancer Neveu Reinvent Evolution
by The Weekender Magazine
SOUTHEAST -- Yet another side project for shock rocker Loki, this time a collaborative multimedia work with a local dance therapist, Bell Neveu.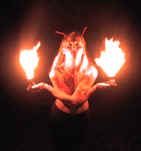 Entitled "Evolution of Man", there seemed to be an indicting message as the four-segment work went progressively from futuristic to primitive.
Neveu performed the dance portions of the work, set to original music and lyrics by Loki, live at a one-night only review at Dark Asgard. The completed work from the studio was available on DVD and Blu-ray that night, and later through Amazon.com.
---
---
CLASSIFIED ADS
---
WANTED: Room to Rent in NW

Mid 20s female looking to rent a room in the NW area. Willing to pay up to $800/month for rent. Must have access to washer / dryer / kitchen / restroom facilities and parking. Already furnished is a bonus. Tidy, pet friendly, keeps average hours. Small town girl new to DC looking for a place and maybe new friends! Needs immediately. Please contact <email> or <number> and ask for Alice.

OOC: If interested, please see or email Wendi @ serwendipitous@gmail.com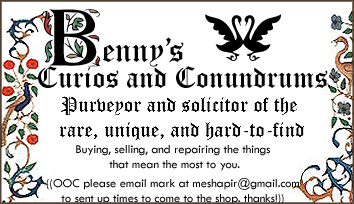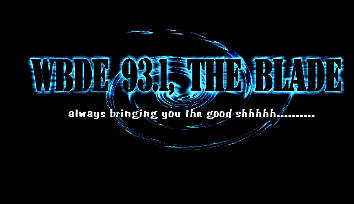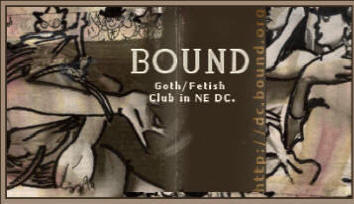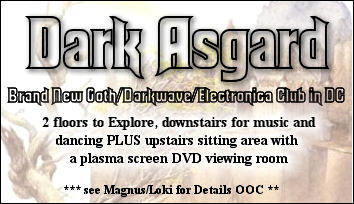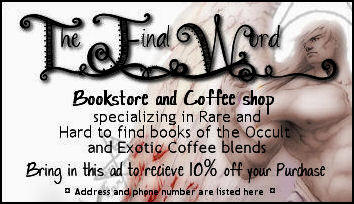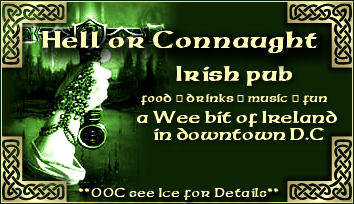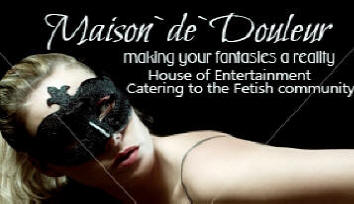 ---
MAISON DE DOULEUR IS CURRENTLY HIRING A RECEPTIONIST (MIDNIGHT - 8 AM),
AND ENTERTAINERS WHO SPECIALIZE IN BONDAGE THEMES.
CONTACT LORELEI DEL`ARMIGO
AT (540) 555-1007
---