NEW EDEN NIGHTCLUB OPENS ON ANNAPOLIS WATERFRONT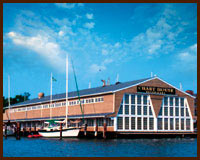 Annapolis, MD -- Local businessman Vander Soulridge has opened a nightclub centered on the waterfront in Annapolis, Maryland. New Eden is a Semi-Posh Dock Side three-story club and restaurant in Annapolis, with Valet Parking.
You enter on the middle floor, Eden, which houses a three to four star restaurant. Stone worked floors cover the expansive bar and dining area. The bar itself is made of stone. A small channel is carved down the middle through which a small trickle of running water flows, continuing down to the end of the bar where it cascades down a small waterfall and into an indoor pond, complete with koi and greenery. The Fountain for the pond is a impressively sculpted coiled dragon around a golden apple. Water flows from its open mouth, down its body and into the water's below. mini white lights hidden like fireflies in the ficus trees that line the walls, crystal votive holders and torch-light lanterns provide the lighting for the room, and soft music plays though there is a small dais platform behind the pond set up for the occasional live entertainment.
Eden Ascending is apparently a third floor private VIP area. After going up along vine-covered white stairs, you enter into the large open top floor. Looking out over the waterfront, the ceiling is painted with opalescent painted clouds, the walls lined with statues of various religious iconic themes; some pagan, some Christian, some of other religions of the world. Music in this room takes on a more Jazz feel, like and soothing, the smells warm and pleasant.
Eden Descending is marked by stairs that are of stark black stone, and not open for review at this time.
The club is very popular with local Navy personnel and other military contractors stationed in the area.
---
Sgt. Tipper, 'a good dog,' becomes honorary VFW member
By MAC McLEAN, Danville Register & Bee
DANVILLE, Va. -- As members of Danville's Veterans of Foreign Wars Post 647 conducted business behind closed doors, many of their wives gathered in the post's lounge and talked about their newest honorary member--a German shepherd named Tipper.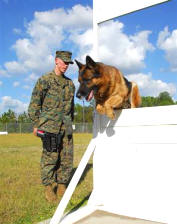 "I wished I had the honor of meeting Sgt. Tipper," Judy Cramer said Thursday night as she served drinks from behind the bar and set up a refreshment table for a reception following the meeting.
One woman in the lounge who had such an honor was Kathryn Geyer, who saw Tipper every time she visited her in-laws' house in Chatham. "He was a good dog and we loved him a lot," she said. "I don't think that he ever got into any trouble." Geyer said her husband, Kenneth, often bragged about Tipper to his friends--with good reason.
Tipper was one of the Marine Corp's Devil Dogs, a group of Dobermans and German shepherds that assisted American soldiers during World War II. His service record, which Kenneth Geyer tracked down last winter, tells the story of how Tipper enlisted in the Marine Corps on Feb. 10, 1945.
A few months later, he went through basic obedience and messenger training at Camp Lejeune's War Dog Training School. He then traveled across the Pacific Ocean aboard the USS Kit Carson and arrived for duty on the island of Guam on June 11, 1945.
Eleven months later, Tipper was honorably discharged and described as a soldier of "excellent" character by his commanding officer, Capt. Nils Nilsson. "I think if they are entitled to be a member, they should be a member," Vicki Spain said, acknowledging that Post 647's decision to give Tipper membership may have been controversial.
"That dog protected my freedom," Cramer said, recalling the service of other dogs used in the military, including those used to find hidden traps and mine fields in Vietnam and those used today to detect hidden explosive devices in Iraq.
Tipper, who was just 2 years old when he joined the Marine Corps, lived happily for 10 years after he left the Marine Corps. But it wasn't until last winter that Tipper got the credit he deserved.
Kenneth Geyer, remembering his old dog, launched a massive effort that enlisted the help of U.S. Rep. Virgil Goode to track down Tipper's service record from the National Archives. A few months ago, he approached members of VFW Post 647--which coincidentally was Tipper's serial number--about making Tipper an honorary member of the organization.
"He's so proud that Tipper's being recognized," Kathryn Geyer said. "I just wish we had better pictures of the dog."
Kathryn Geyer said Tipper's military service is a normal trait for the Geyer family. Tipper's owner, Vernon Geyer, fought in World War I. Kenneth Geyer eventually followed Tipper across the Pacific, serving as part of the occupational forces in Japan after the war.
The Geyers' son recently retired from the National Guard after serving for 30 years. Next month, their grandson, Kevin, is heading to Iraq with a North Carolina National Guard unit. "He's a smart kid. He's going to do all right," Kenneth Geyer said, trying to reassure his wife.

---
---
POLICE NEWS
---
LITTLE DEATH ESCAPE FROM ST. ELIZABETH'S HOSPITAL FUELS INVESTIGATION
SOUTHEAST DC -- The Christmastime escape of two patients at St.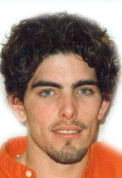 Elizabeth's Hospital has sparked an internal investigation into the security at the government-run institution. The two missing patients, Stuart Dixon and Hank Bukalski, were being held not only for treatment but for their connections to the Little Death drug investigation, still ongoing.
Dixon, 24, was said to be very ill from side effects of the Little Death drug, and Bukalski was being held on drug dealing charges as well as having been declared criminally insane in the murder of fellow GWU student Harmony Neal several weeks ago.
Doctors at St. Elizabeth's have urged Dixon to turn himself in before he dies of untreated complications. He is clinically Schizophrenic and has Delusions.
If anyone locates these men, please do not approach them. Call 911. DCPD is requesting anyone with information to please contact them as soon as possible at Crime Stoppers (202) 555-1000.
The District of Columbia Department of Health Services is investigating procedures at St. Elizabeth's for any non-compliance or irregularities.
---
PROMINENT REAL ESTATE AND ESTATE LAW FIRM DEVASTATED BY DUAL PARTNER DEATHS
NORTHWEST WASHINGTON, DC -- Several months ago, Senior Partner at Redmond and Davis, Esqrs. Kent Redmond was discovered

dead at a mysterious downtown office building fire in Midtown. The Arson investigation on this event ended with inconclusive findings and was closed.
The Real Estate and Estate Law firm was dealt another brutal blow to its practice earlier this week, with the sudden death of its remaining founding partner, Richard "Skip" Davis, 57, a Yale Alumni who was a regular at Skull and Bones, an exclusive Gentleman's Private Country Club in Northwest DC which appears to be taking advantage of the notoriety of the original secret society at Davis's Alma Mater.
Davis was rushed to George Washington University Hospital last week with chest pains which hit him during a deposition at his law office on Connecticut Avenue. He suffered a myocardial infarction and slipped into a coma lasting a few days, after which his family elected to disconnect life support in deference to his Living Will.
Davis was well-connected in the "old guard" in the city, and some of his clients read like a guest list for a White House dinner. He is survived by his wife of 31 years, Margaret Wilson Davis, 3 children, and 10 grandchildren.
In lieu of flowers, the family requests donations be made to the Skip Davis Memorial Endowed Chair in Law at the George Washington University Foundation.
A private service will be held at the Woodlawn Country Club in Washington.
---
---
ADVICE COLUMN:
Monica Garrett
---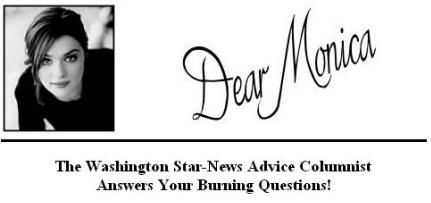 Dear Monica,

I am looking for impartial advice. My fiancé and I are getting married next month. My mother-in-law has always been good, not interfering, or manipulative. Until now. She is in charge of the rehearsal dinner and instead of having it catered, she decided to host a barbeque. I was disappointed but agreed. My fiancé and I gave her the list of the invitees and now she says that she has family in town, about six people, who she is including at the dinner. She knows my feelings and is blatantly disregarding them. I told her to forget about the dinner, I would host it myself in a restaurant. Now she says that she will not be attending my dinner. My fiancé and I agree that this OUR wedding and we should be able to have things the way WE want them. She has no right to dictate to us. I don't want my mother in law to walk all over me. I think I deserve an apology.

Sincerely,
Bride to Be Soon


Dear Bride to be Soon,

I DO think an apology is in order. I think you should get off your prima-donna high-horse and along with your fiancé, beg your mother-in-law's pardon for your rudeness. Imagine telling the hosts whom they can invite. This is not how honored guests behave. Just because you are getting married does not mean that the world revolves around you. Your mother-in-law is not walking all over you; she is getting out of your way.
---
CLASSIFIED ADS
---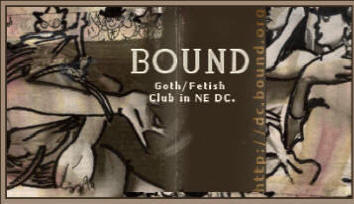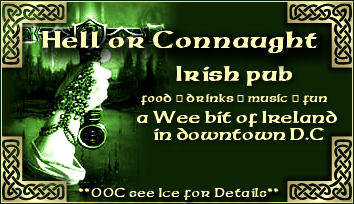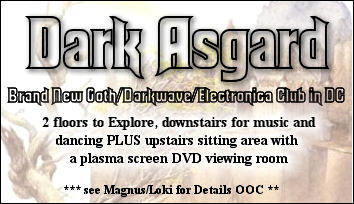 Hydrogen: The Next Fuel for Laptops?
By Therese Poletti, Mercury News
SAN FRANCISCO, CA (SiliconValley.com) -- A small New Jersey company is working on a hydrogen-fueled battery that it hopes will eventually provide eight hours of power for laptop computers.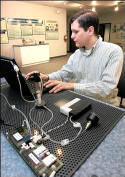 At Intel's Developer Forum in San Francisco on Tuesday, Millennium Cell demonstrated an IBM ThinkPad running on a prototype of the battery. Most notebook computers today can run for three or four hours on a fully charged battery. So far, Millennium Cell's runs for only three hours, but the goal is to increase that performance to eight hours.
Many companies are looking for ways to boost the longevity of laptop batteries, including a slew of start-ups that Intel has invested in.
And big laptop makers like Toshiba, NEC and others are working on fuel cell technology, mostly based on methanol. Casio, Sony and Samsung are developing fuel cell technology as well. Canon recently presented a paper at a symposium in Japan discussing a prototype of a hydrogen-powered micro fuel cell for video cameras and other devices.
Millennium Cell's product is unusual in that it uses hydrogen and sodium borohydride. In its current state, the Millennium Cell battery looks a bit like a science project. The company outfitted an IBM ThinkPad laptop with a fuel cell that is 6 millimeters thick. The fuel cell fits across the top of the notebook casing. In the future, the fuel cell would be designed inside the laptop's casing.
A cartridge a little larger than a cassette tape provides the fuel and is attached to the laptop by a thin tube. The tube plugs into the slot for the power cord on the laptop. The battery works by initially storing sodium borohydride as a solution in the cartridge. This solution passes through a fuel pump and moves into a catalyst chamber, which triggers a reaction.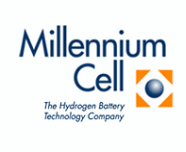 The reaction causes hydrogen to be released from the liquid fuel. The hydrogen then moves to the fuel cell in the laptop, where it mixes with oxygen. Oxygen is let into the laptop through a series of perforated holes in the laptop casing.
The reaction of hydrogen and oxygen creates electricity. Water is a byproduct of this reaction, but the water leaves the fuel cell as a vapor, said Adam Briggs, a Millennium senior vice president. For now, the possibility of a hydrogen-fueled laptop battery is still at least two years off. Millennium, based in Eatontown, N.J., came to Intel's conference to make contacts with personal computer makers who might want to incorporate the technology into future laptop designs.
Millennium Cell said its goal is to make a battery that will cost PC makers about $25. It would sell the battery as an extra battery to consumers for about $150, the price of a standard secondary laptop battery. ``If we can keep the cost south of $75 in terms of cost to the manufacturers, we should be in pretty good shape,'' Briggs said.
On Monday, the company announced a joint venture with Dow Chemical to collaborate on developing and commercializing portable fuel cells for use by consumers and the military. ``We want to help take it from a science-project-like product to a real product,'' said Chris McDougall, Dow's program manager for portable energy in Midland, Mich.
As part of the agreement, Dow Chemical is buying an equity interest in Millennium equal to 3 percent of the company, with an option to buy up to 19.9 percent of Millennium Cell. Millennium Cell initially focused on fuel cell batteries for cars. But in 2003, with costs for fuel cell batteries for cars still too high, the company decided to switch to batteries for portable devices. It has also been developing prototype battery packs for the U.S. Air Force.
---
---
INTERNATIONAL NEWS
---
666 or 616?

University of Birmingham (England) professor, working from a third-century Greek text of the New Testament's Book of Revelation, found that the number representing the Antichrist is probably not 666, but 616 (in that 616 referred to the Emperor Caligula).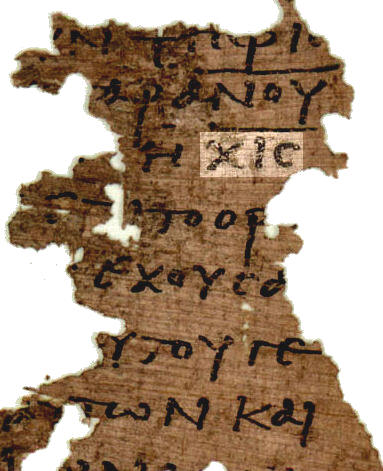 From The Independent (London) -- A newly discovered fragment of the oldest surviving copy of the New Testament indicates that, as far as the Antichrist goes, theologians, scholars, heavy metal groups, and television evangelists have got the wrong number. Instead of 666, it's actually the far less ominous 616.
The new fragment from the Book of Revelation, written in ancient Greek and dating from the late third century, is part of a hoard of previously unintelligible manuscripts discovered in historic dumps outside Oxyrhynchus in Egypt. Now a team of expert classicists, using new photographic techniques, are finally deciphering the original writing.
Professor David Parker, Professor of New Testament Textual Criticism and Paleography at the University of Birmingham, thinks that 616, although less memorable than 666, is the original. He said: "This is an example of gematria, where numbers are based on the numerical values of letters in people's names. Early Christians would use numbers to hide the identity of people who they were attacking: 616 refers to the Emperor Caligula."
The Book of Revelation is traditionally considered to be written by John, a disciple of Jesus; it identifies 666 as the mark of the Antichrist. In America, the fundamentalist Christian right often use the number in sermons about the coming Apocalypse.
They and Satanists responded coolly to the new "Revelation". Peter Gilmore, High Priest of the Church of Satan, based in New York, said: "By using 666 we're using something that the Christians fear. Mind you, if they do switch to 616 being the number of the beast then we'll start using that."

---
S. Africa Anti-rape Condom to Stop Attacks

(Reuters) KLEINMOND, South Africa - A South African inventor unveiled a new anti-rape f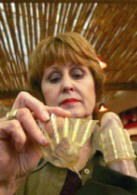 emale condom on Wednesday that hooks onto an attacker's penis and aims to cut one of the highest rates of sexual assault in the world. "Nothing has ever been done to help a woman so that she does not get raped and I thought it was high time," Sonette Ehlers, 57, said of the "rapex", a device worn like a tampon that has sparked controversy in a country used to daily reports of violent crime.
Police statistics show more than 50,000 rapes are reported every year, while experts say the real figure could be four times that as they say most rapes of acquaintances or children are never reported.
Ehlers said the "rapex" hooks onto the rapist's skin, allowing the victim time to escape and helping to identify perpetrators. "He will obviously be too pre-occupied at this stage," she told reporters in Kleinmond, a small holiday village about 100km (60 miles) east of Cape Town. "I promise you he is going to be too sore. He will go straight to hospital."
The device, made of latex and held firm by shafts of sharp barbs, can only be removed from the man through surgery which will alert hospital staff, and ultimately, the police, she said. It also reduces the chances of a woman falling pregnant or contracting AIDS and other sexually transmitted diseases from the attacker by acting in the same way as a female condom
Ehlers, who showed off a prototype on Wednesday, said women had tried it for comfort and it had been tested on a plastic male model but not yet on a live man. Production was planned to start next year.
But the "rapex" has raised fears amongst anti-rape activists that it could escalate violence against women. "If a victim is wearing such a device it may enrage the attacker further and possibly result in more harm being caused," said Sam Waterhouse, advocacy co-ordinator for Rape Crisis.
Other critics say the condom is mediaeval and barbaric -- an accusation Ehlers says should be directed rather at the act of rape. "This is not about vengeance ... but the deed, that is what I hate," she said.

---
Jailed Mexican Businessman Sews Lips Shut Over Case


Mexico City (Reuters) - A jailed businessman who is accused of bribing some of Mexico City's most powerful politicians sewed his lips shut on Monday to protest the criminal charges against him.


Carlos Ahumada, an Argentine nationalized in Mexico, was arrested in Cuba and has been jailed since last year when a local television station broadcast video of him giving bundles of cash to Mexico City politicians. He allegedly was trying to win lucrative government contracts.


The scandal ended the political career of a leading left-wing politician who was his lover at the time. It also hurt the left-wing Party of the Democratic Revolution, or PRD, whose politicians were shown taking money from Ahumada.


The scandal could prove damaging to Andres Manuel Lopez Obrador, who was the popular Mexico City mayor at the time of the payoffs and a leader of the PRD.


Ahumada, who is also on a hunger strike, had pledged to sew his lips shut if his case was not resolved before Lopez Obrador, Mexico's most popular politician, stepped down to seek the presidency.


Lopez Obrador left office on Friday and is the current favorite in next year's race to replace conservative President Vicente Fox, who is barred by the constitution from seeking reelection at the end of his six-year term.


Last month a judge threw out money laundering charges against one of the officials shown on tape taking money from Ahumada. Leftist Mexico City lawmaker Rene Bejarano has said he took the cash for a political campaign and never pocketed any of it. The judge ordered Bejarano released, though he faces lesser charges.
---
ENTERTAINMENT NEWS:
KITTY'S KORNER
---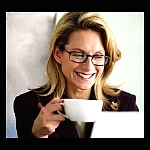 From regular columnist Kitty Whittier
Welcome back, gentle readers.
Easy come, easy go, I suppose... It seems that just as we finally discern who the mystery blonde is, who has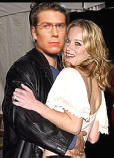 been frequently seen around Dark Asgard with our favorite lothario, Loki, she is snatched out from under his nose by a very studious looking local student and bookworm.
The blonde turns out to be SAIS (Hopkins) Student and Embassy of Ireland staffer Siobhan O'Brannon, and just in the nick of time she has announced her engagement to Mr. Caleb Brown of Rhode Island, a student at George Washington University. We certainly hope he's also bought her a crane to help carry around the massive rock on her hand.
A December wedding is planned, thus leaving plenty of time to plan the guest lists, choose the gown, and sort out the pre-nup and which country the kids will visit every other weekend.
Lucky Loki dodged this bullet but good! A thousand teenaged girls in black are sighing in relief tonight.
---