The Spirit of Washington Cruise Lines, along with WBDE 93.1 FM "The Blade", presents the Spirit of Washington Ghost Cruise, an evening of entertainment, mystery and fun aboard a ship that takes participants from Old Town Alexandria through the Tidal Basin, down to Mount Vernon, and back, while hosting a "murder mystery" activity as well as a live radio show broadcast and narrators spinning tales of hauntings and other supernatural occurrences in Washington DC and environs.
---
Washington's Ghost Stories: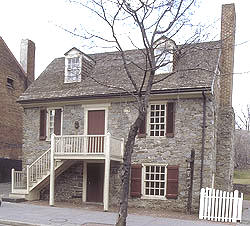 The Old Stone House, located at 3501 M Street in Georgetown, was built in 1765, making it the oldest standing building in Washington, DC.
A hostile male ghost and at least 3 others are said to haunt this site of the oldest standing building in D.C.
---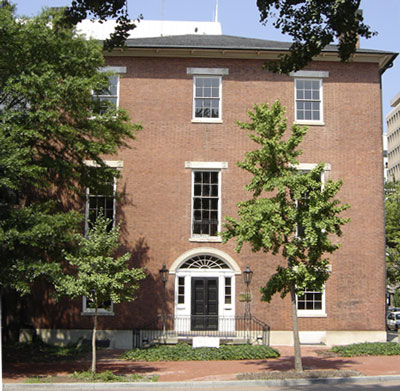 748 Jackson Place, NW (@Lafayette Square Park
Stephen Decatur was killed in a duel at the Bladensburg Dueling Grounds.
You can see the window on the H St. side that was covered as a result of many sightings of his spirit looking out of it. According to D. W. Hauck of Haunted Places, it is said he slips out of the side now to go to his duel and his wife Susan can still be heard crying.
---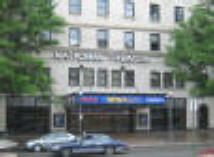 The National Theater, 1321 Pennsylvania Ave., NW
EVERY RESPECTABLE THEATRE has a venerable ghost, and the National Theatre in Washington, DC is no exception.
This popular and respected theatre opened in 1835 is haunted by the ghost of former actor John McCullough--especially on opening nights. A popular actor in the late 1800s, he was shot while onstage and buried in what was the cellar beneath the stage. Also haunting the theatre is Eddie--a young, would-be actor who idolized him.
---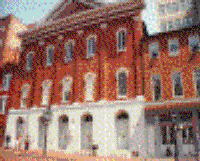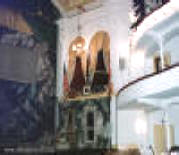 511-10th Street, NW
President Lincoln's very active ghost is said to haunt here as well as that of his assassin John Wilkes Booth.
Lincoln supposedly appears in the White House from time to time to offer counsel to later presidents, or to finish the work he had hoped to do in his second term.
---
The "Exorcist" Stairs in Georgetown