`AO`
I am Alpha and Omega, the beginning and the ending, saith the Lord, which is, and which was, and which is to come, the Almighty. -- Revelations 1:8
I [am] he that liveth, and was dead; and, behold, I am alive for evermore, Amen; and have the keys of hell and of death. -- Revelations 1:18
"Behold I am coming soon! My reward is with Me, and I will give to everyone according to what he has done. I am the Alpha and the Omega, the first and the last, the Beginning and the End." -- Revelations 22:13
`AO` strikes a bohemian, boyish figure; if perhaps not model material, somehow still attractive and compelling in the eyes of some. An acquired taste, perhaps.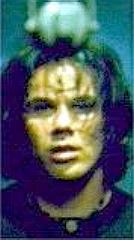 Brownish-black locks, fashionably mussed, sweep his ears & cheekbones, framing haunted, soulful grey eyes. He is often seen, when seen at all, wearing a black button-up dress shirt under a black muted vinyl jacket and Levi's.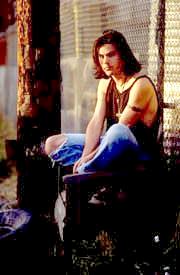 slave screams he thinks he knows what he wants
slave screams thinks he has something to say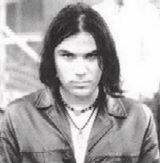 slave screams he hears but doesn't want to listen
slave screams he's being beat into submission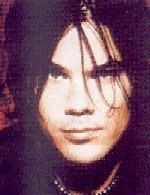 don't open your eyes you won't like what you see
the devils of truth steal the souls of the free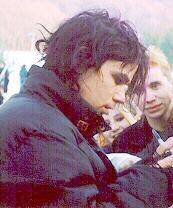 "Happiness In Slavery" lyrics quoted, (c) Nine Inch Nails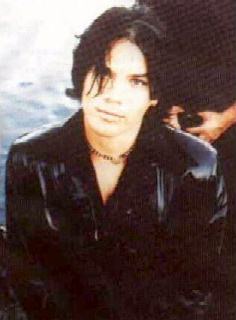 His features seem to hint at Native American stock, appearing to be in his late 20's, though he has a hard, ridden look about him that alludes to far too high a mileage for such tender years.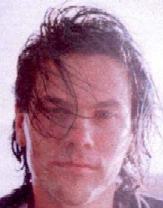 He wears, around his neck, a beaded hemp choker, behind which lurks a rather sinister horizontal scar. His sultry visage is subtly tainted by a slight discoloration & puffiness, eyes often widened as if he were screaming. (App 2; Enchanting Voice)
slave screams he spends his life learning conformity
slave screams he claims he has his own identity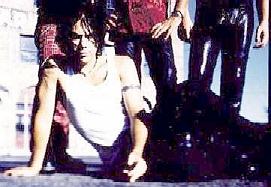 slave screams he's going to cause the system to fall
slave screams but he's glad to be chained to that wall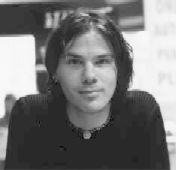 don't open your eyes you won't like what you see
the blind have been blessed with security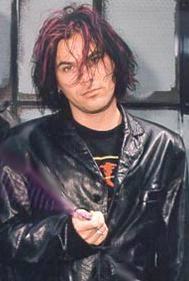 An elusive, rarely seen lurker on the periphery of DC's darkness. A mystery to nearly everyone, though many would be shocked to realize they already know him... just not how they might suspect.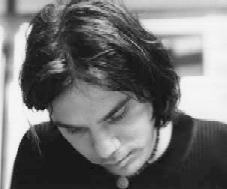 Less than a handful may know about the politics, about California, ... and far darker things in his life, a life so full of twists that you wonder how so much could happen under your very nose. The trick is, are you stalwart enough to find out the truth? If you found it, would it even save you?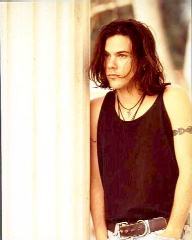 i don't know what i am i don't know where i've been
human junk just words and so much skin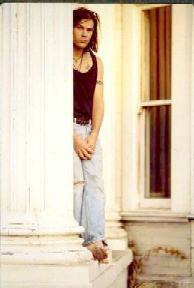 stick my hands thru the cage of this endless routine
just some flesh caught in this big broken machine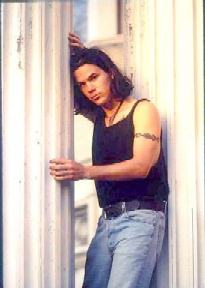 Meister Eckhart, 13th-century German theologian --
"The only thing that burns in hell is the part of you that won't let go of your life: your memories, your attachments. You burn them all away. They're not punishing you ... they're freeing your soul."